Press Release
iNACOL Publishes Policy Priorities for 2019 for State and Federal Policymakers
---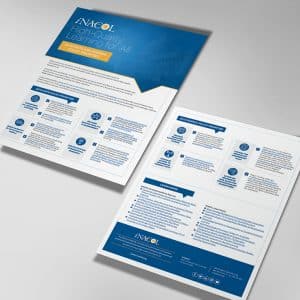 WASHINGTON, D.C. (Sept. 27, 2018) — Today, iNACOL (@nacol) published iNACOL 2019 State and Federal Policy Priorities, a future-focused set of recommendations to drive the transformation of K-12 education systems to meet the needs of every student.
Policymakers, at every level, need to ensure the nation's education systems are fit for purpose, equity-driven, capable of preparing all students – rather than only a portion – to graduate with the knowledge, abilities and dispositions necessary to achieve success, to contribute to their communities and to advance society.
"These policy priorities are informed by the learning sciences and lessons learned from studying highly effective K-12 systems from other countries," Susan Patrick, iNACOL President and CEO, said. "As policymakers work with local stakeholders to set a vision for the future of education, state and federal policymakers will need to catalyze systemic transformation in K-12 education that will lead to life-changing learning opportunities for students."
Download a full copy of the iNACOL 2019 State and Federal Policy Priorities.
---
About iNACOL
The mission of iNACOL is to drive the transformation of education systems and accelerate the advancement of breakthrough policies and practices to ensure high-quality learning for all. Visit our website, like us on Facebook, connect with us on Linkedin and follow us on Twitter.