Press Release
Welcoming Jazminn Williams as Communications Associate
---
The Aurora Institute is thrilled to welcome Jazminn Williams to the organization as Communications Associate. Jazminn comes to Aurora with extensive experience working in education and digital communications – having most recently led social media strategy and content creation for the State of Black Learning conference.
Through her communications work at the State of Black Learning and her own personal branding work, Jazminn brings expertise around leading social media strategy to amplify education narratives in relation to social justice, wellness, and marginalized communities. Additionally, she brings a background working in higher education and student affairs, having served as the Marketing, Registration and Recruitment Subcommittee Chair for the National Association of Student Personnel Administrators, and serving as a Resident Director at Tulane University.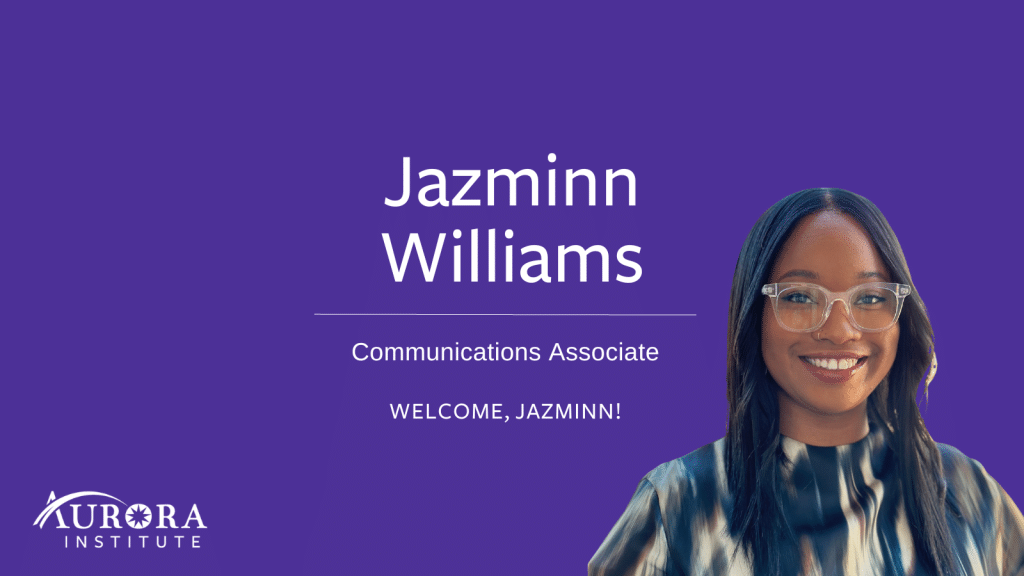 "I'm beyond thrilled to have Jazminn joining our team," said Chiara Wegener, Aurora's Communications Director. "Her digital creativity and experience building brands in the education space will help the organization continue to refine our brand and shape mindsets around future-focused public education." 
"I'm excited to work with an organization committed to transforming education," said Jazminn Williams. "Serving as Communication Associate is a great opportunity for me to meld my passion for creating and storytelling through digital communications." 
As Communications Associate, Jazminn will manage Aurora's social, email, and website content, helping to shape the story about the organization's work. Drop Jazminn a note to say hello: you can reach her directly at [email protected].