Report
A National Primer on K-12 Online Learning (1st Edition)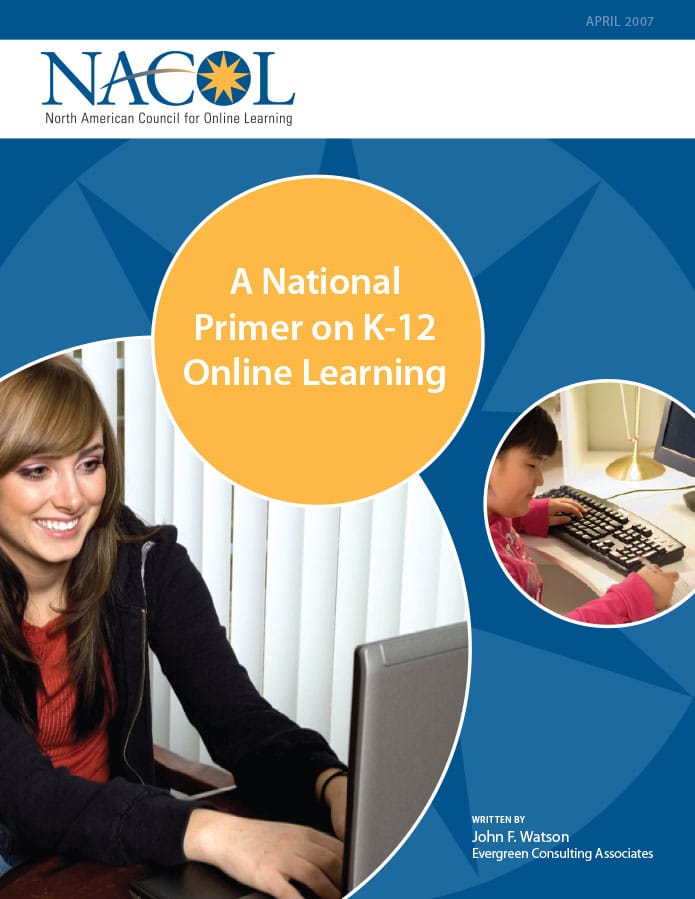 ---
Many educators and policymakers remain unaware of the basics of how online education programs operate, what an online course looks like, and most fundamentally, how students can learn online. This report aims to help fill the gaps, to be a resource for anyone who is new to online learning and wishes to quickly gain a broad understanding of the academics, operations, policies, and other key issues in online education.
So what is online learning all about? This report seeks to answer the following questions about online learning:
What courses can be taught online?
What does an online course look like?
How do students interact with their teacher?
What qualifications and training are required of teachers?
Does online learning really work?
Do students earn full credit for successfully completing online courses?
What state or school district policies are needed to implement online learning?
While the challenges of online education are small compared to its actual and potential rewards, it is clear that both online programs and state oversight must evolve thoughtfully to continue to increase educational opportunities and improve outcomes. Read this report to discover what online learning is all about.