Report
A National Primer on K-12 Online Learning (2nd Edition)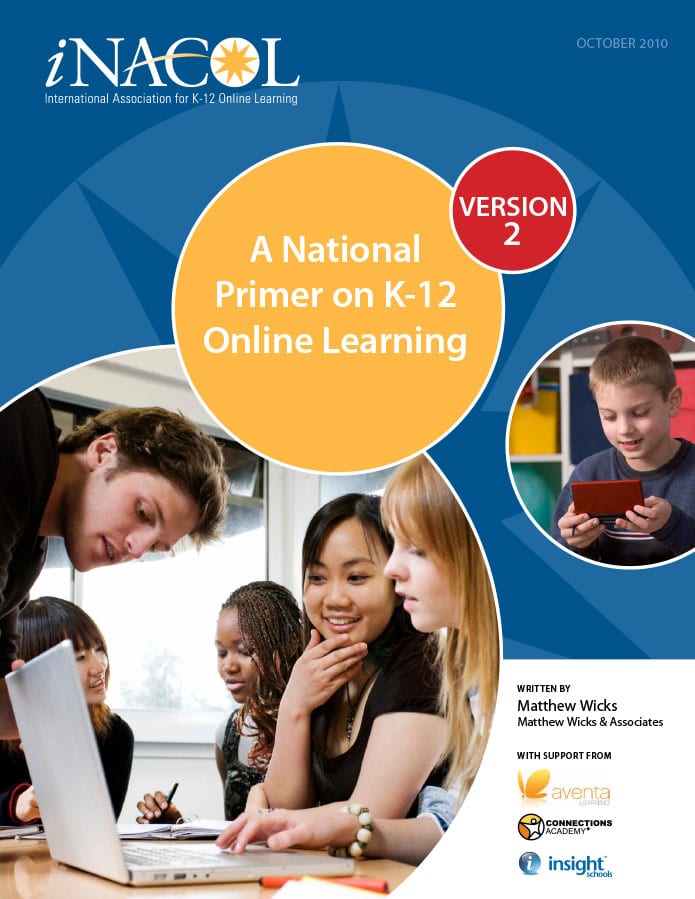 ---
Due to the fast pace of change in the K-12 online learning field, many of the issues and concepts found in the first edition of this series required updates. This second edition of the National Primer series focuses on the basics of K-12 online learning for both policymakers and practitioners, while presenting the most current information to-date. This report seeks to address the following questions:
What does an online course look like?
How do students interact with their teacher?
What qualifications and training are required of teachers?
Does online learning really work?
What state or school district policies are needed to implement online learning?
Read this report to examine the basics of online teaching and learning, professional development, technology, evaluating academic success, and a variety of other topics.