Report
A Roadmap for Implementation of Blended Learning at the School Level: A Case Study of the iLearnNYC Lab Schools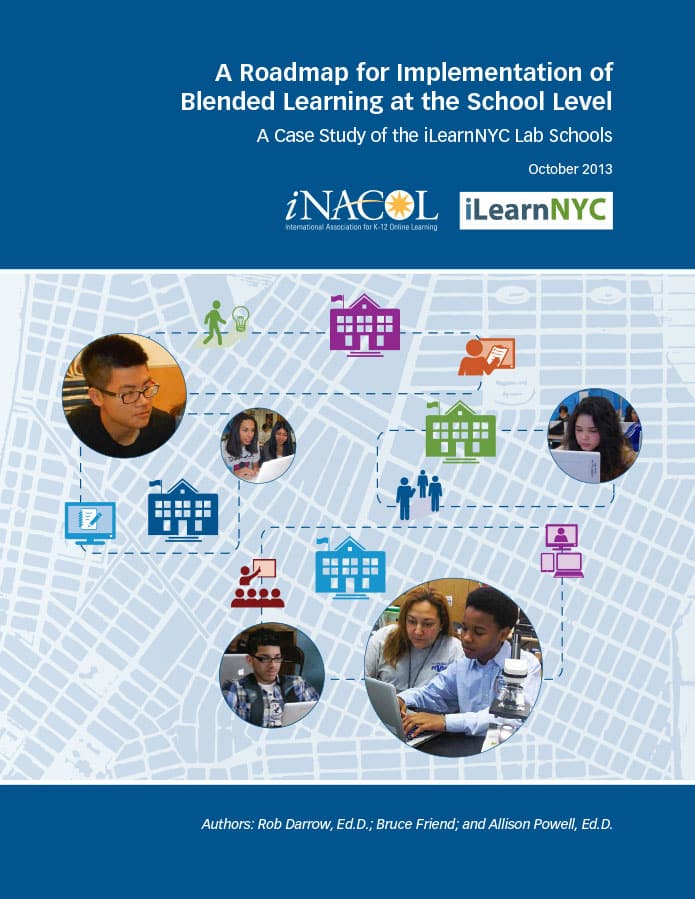 ---
This roadmap was designed to provide guidance to NYCDOE school administrators in implementing blended learning programs in their own schools. Over the 2012-13 school year, iNACOL worked with 8 NYCDOE Lab Schools, each with its own blended learning model, to create this roadmap to improve blended learning implementation.
This roadmap has the following goals:
Provide an overview of current blended learning models.
Provide an understanding of iLearnNYC program and its support system.
Identify and define 6 elements of a successful blended learning program.
Identify essential questions administrators should consider.
Share promising practices.
Provide case studies.
Share resources: rubrics, timelines, and continuums.
View this roadmap now for guidance on how to set school goals and implement the model that will best meet the individual needs of the students in your specific school.