Report
Access and Equity in Online Classes and Virtual Schools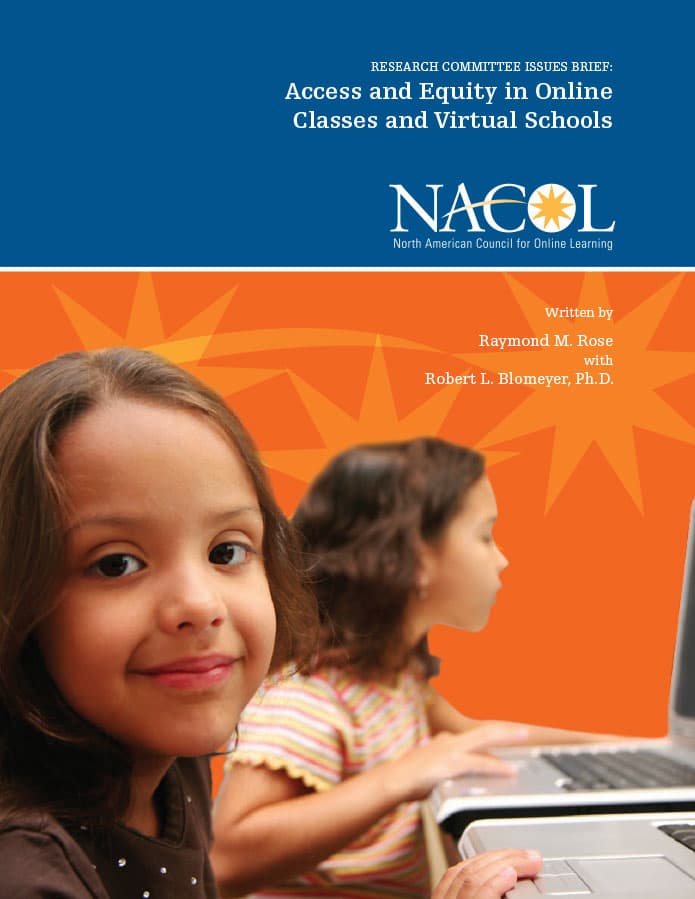 ---
Online education is one of the fastest growing phenomena in K-12 education in the United States today. Over half of states currently have some form of state-run virtual school, with additional state programs in the planning stage. Various surveys have reported that at least one third of high school students have had some form of online education experience (Selzer and Lewis 2005, Allen and Seaman 2006).
The focus of this issue brief is to increase the awareness of the importance of making online courses accessible to meet legal obligations. This brief references U.S. civil rights legislation, but the issues of access and equity are relevant to all online programs.
Additionally, this brief highlights the importance of collecting and disaggregating enrollment and completion data by race, national origin, gender, language proficiency, and disability. Read more to discover how to make online programs more accessible and ensure all students have access to the educational opportunities provided by your program.