Report
Final Report: A Comprehensive Assessment of Florida Virtual School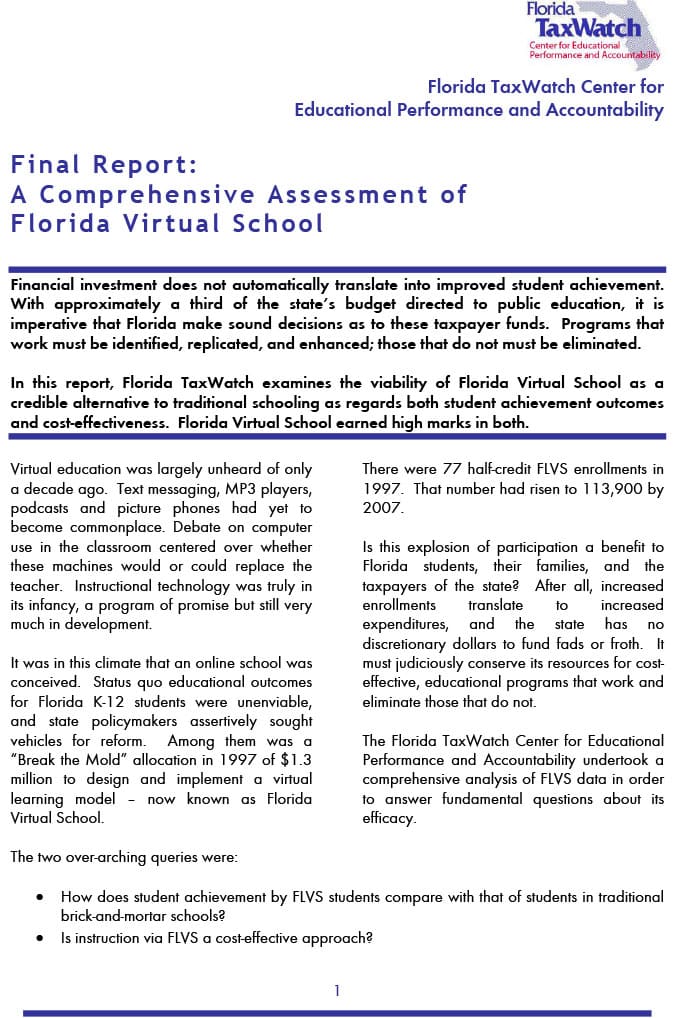 ---
In this report, Florida TaxWatch examines the viability of Florida Virtual School as a credible alternative to traditional schooling, regarding both student achievement outcomes and cost-effectiveness. Florida Virtual School earned high marks in both.
Online courses have shown to be important to reach students who need:
Academic courses their school cannot provide
To retake courses for graduation
Alternatives to traditional education
Options to courses offered in their school
Access to courses because of physical disabilities
Online learning is here to stay, and you can learn important promising practices from Florida Virtual School by reviewing this report.