Report
iNACOL Research Agenda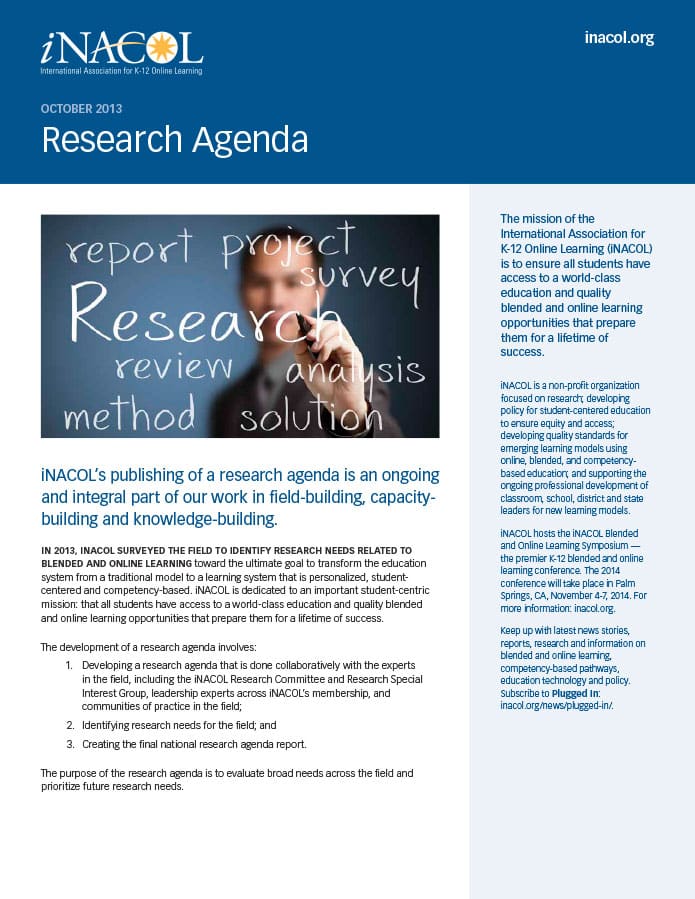 ---
iNACOL publishes a research agenda on an ongoing basis to continue its work in field-building, capacity-building and knowledge-building. Based on a 2013 survey of the field to identify research needs, iNACOL developed a research approach, including the following:
Build a collaborative research agenda, including: field experts, the iNACOL Research Committee, the iNACOL Research Special Interest Group, leadership experts, and communities of practice.
Identify research needs for the field.
Create the final national research agenda report.
The purpose of this research agenda is to evaluate broad needs across the field and to prioritize future research needs. Browse this report to explore iNACOL's research agenda and needs across the field.