Report
It's Not a Matter of Time: Highlights from the 2011 Competency-Based Summit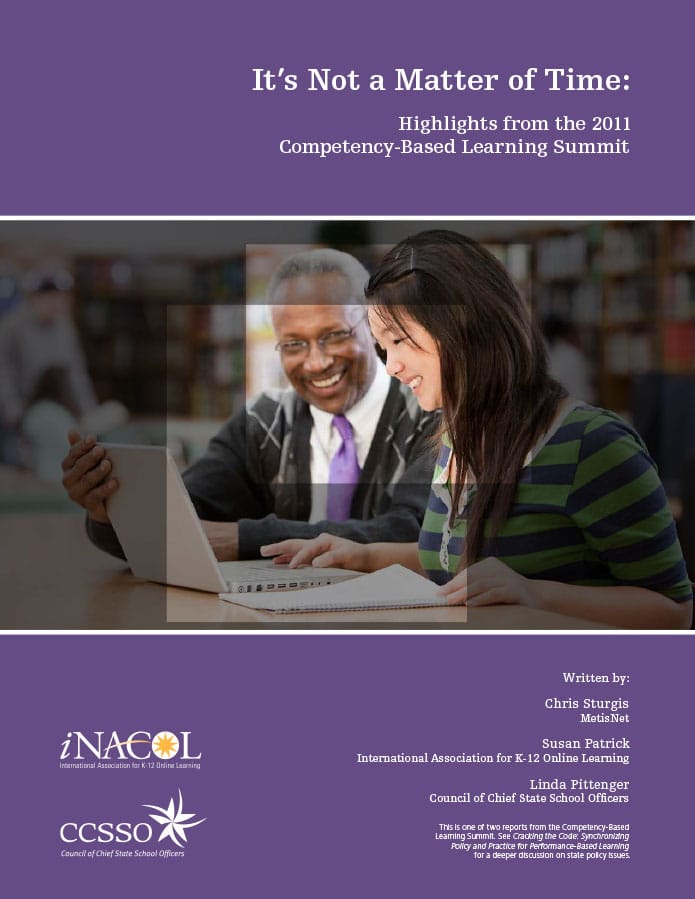 ---
From Anchorage, Alaska, to Orlando, Florida, and from Gray, Maine, to Yuma, Arizona, one hundred competency-based innovators gathered at the Competency-based Learning Summit in March 2011. Because pockets of innovation were operating in isolation, these leaders set out to expedite capacity-building to meet the growing demand for competency-based approaches. This paper highlights the following three goals of the Summit:
Sharing expertise across and among innovators and policy leaders.
Building a common working definition of competency-based learning.
Enhancing the strategies and skills for advancing the establishment of competency-based education.
Through the thoughtful generation of ideas, these leaders provided the building blocks to expedite competency-based approaches to education.