Report
Online and Blended Learning: A Survey of Policy and Practice from K-12 Schools Around the World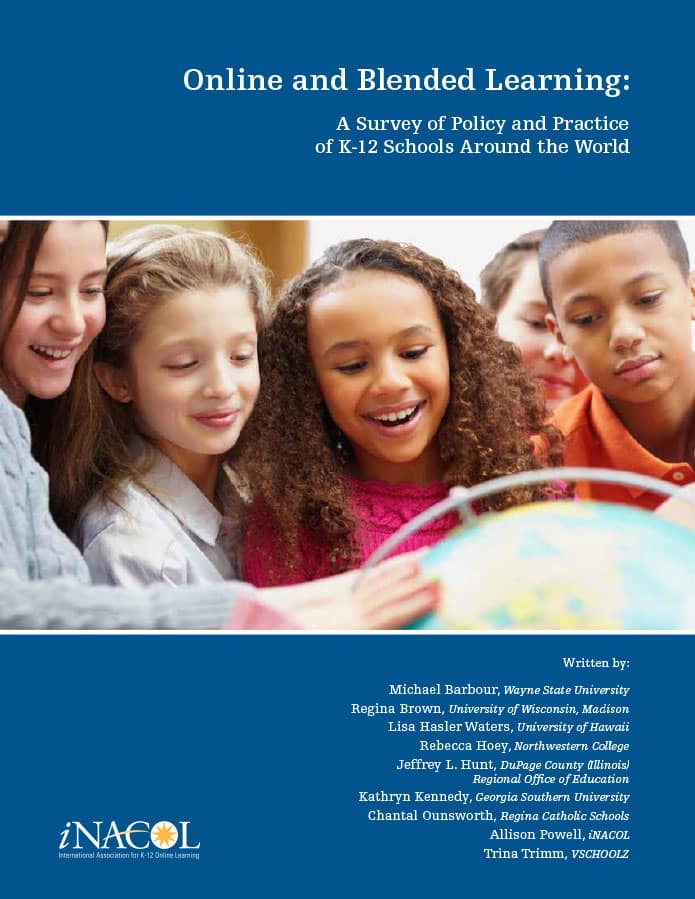 ---
In 2006, iNACOL conducted its first international survey, titled An International Perspective of K-12 Online Learning: A Summary of the 2006 NACOL International E-Learning Survey. Since the growth of online and blended learning has grown at an annual rate of over 30% for the past 10 years across the United States, iNACOL responded to requests to update the first survey. By replicating the 2006 International Survey, with the help of the Atlas Economic Research Foundation, education researchers in over 60 countries answered questions regarding online learning policy and practice for K-12 students in each country.
The survey included 23 questions thematically arranged on the following areas:
Government involvement in online learning areas such as planning, finance, and leadership
Number of students taking courses online and the geographic areas served
Instructor professional development
Quality standards for courses and supportive services
Challenges for online learning
Technology used by students
We invite you to take a "trip around the world" to gain a better understanding of the complex nature of online and blended learning around the globe.