Report
Online Learning: Top 5 Federal Policy Issues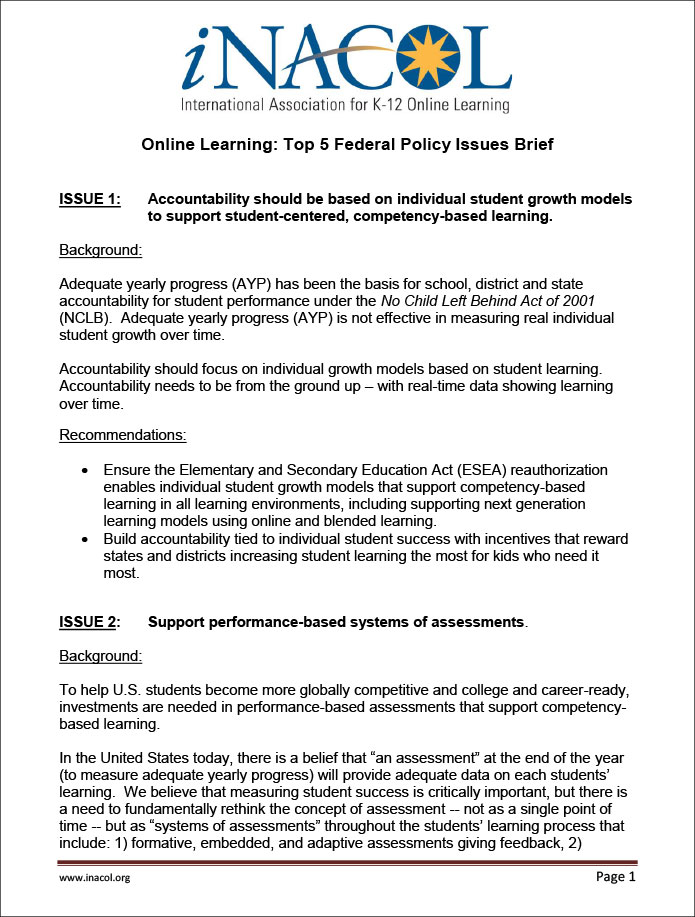 ---
iNACOL released this policy brief providing federal legislators with background information and concrete, actionable recommendations on 5 key issues within student-centered, competency-based education. Online Learning: Top 5 Federal Policy Issues advocates for the following key policy takeaways:
Base accountability on individual student growth models to support student-centered, competency-based learning.
Support performance-based systems of assessments.
Support federal research for high-quality online learning.
Support human capital development through redesigned pre-service/in-service training for online and blended learning.
Ensure reliable and ubiquitous student access to the Internet and quality learning materials.
These federal policy recommendations are designed to transform the learning environment toward competency-based systems, where each student has access to a world-class education.