Report
Promising Practices in Online Learning: A Parent's Guide to Choosing the Right Online Program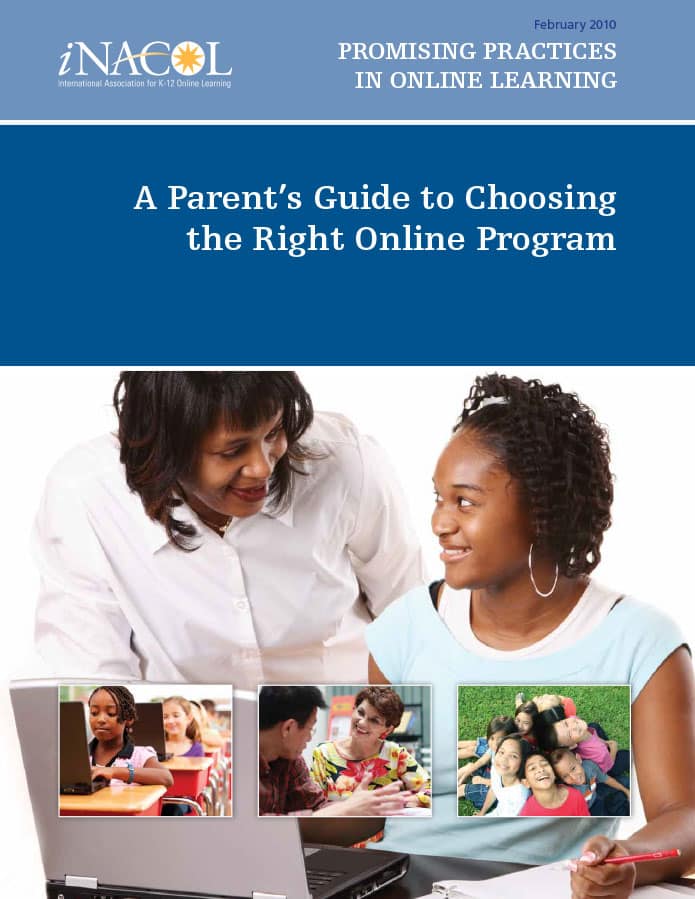 ---
This guide assists parents in understanding what online learning is and in selecting the right online school, program, or course for their children. As part of the Promising Practices series, the authors explain online learning promising practices to parents, with considerations for full-time online schools as well as supplemental online courses.
Given the enormous growth of online learning providers, the array of options can be bewildering, with choices including:
State virtual schools, online charter schools, or district schools
Public or private schools
Full-time or supplemental options
Fully online or blended instruction
Use this guide to determine the key elements of online education programs, and use the checklists to compare online schools side-by-side as you search for the best options for your children.