Report
Promising Practices in Online Learning: Management and Operations of Online Programs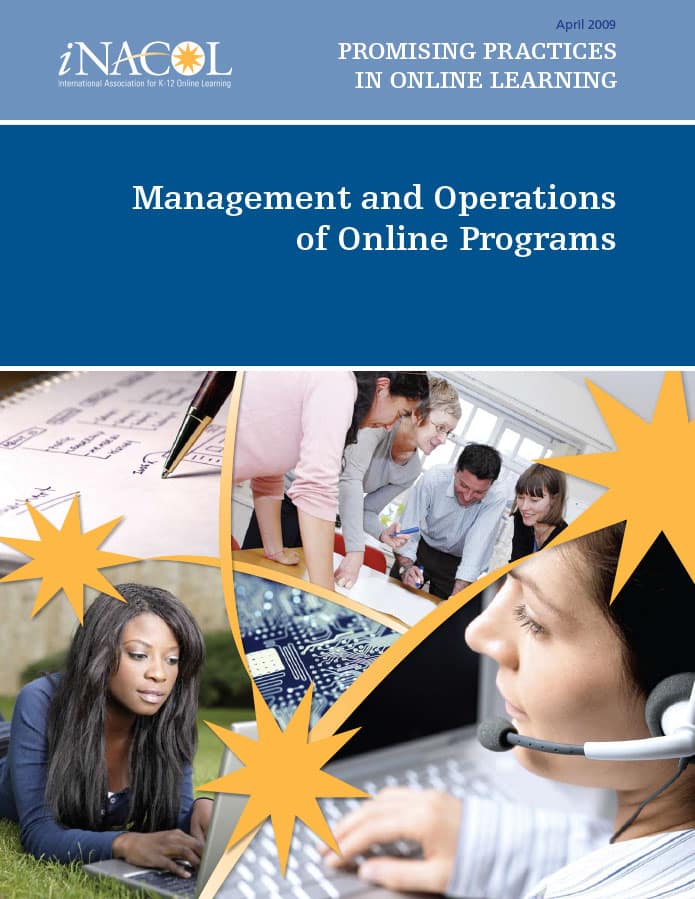 ---
Online learning is creating transformative change in today's education system as states and districts create new online schools. This catalytic growth reflects the widespread understanding that online learning can serve a wide variety of students and needs. Many school leaders are excited about the possibilities of online learning, and this report seeks to address some of the major challenges faced by innovators, such as:
Creating online courses.
Finding, hiring, and managing online teachers.
Supporting students in online learning environments.
Managing technology.
Evaluating programs to determine the level of success.
Read this report and learn from leaders who have years of experience operating online schools, developing and revising operations and management structures, and sift through examples of emerging promising practices.