Report
RETHINK: Planning and Designing for K-12 Next Generation Learning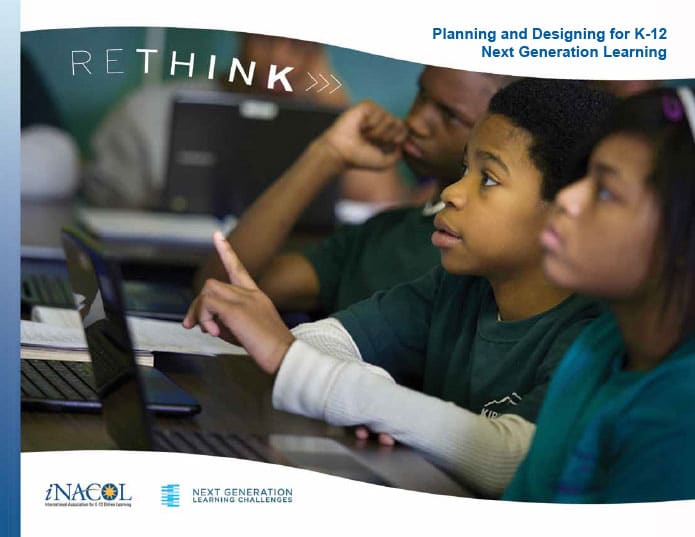 ---
This toolkit from Next Generation Learning Challenges (NGLC) and the International Association for K-12 Online Learning (iNACOL) is for K-12 district, charter, and school leaders to use in the very early stages of conceptualizing and designing a next generation learning program, initiative, or whole school.
Rather than offering a prescriptive model to follow, the toolkit helps educators figure out their own goals in blended, personalized, competency-based learning and the pathway to change that best fits their community and students. It organizes the most helpful publications, websites, and tools available today around four key issues: understanding next generation learning models; planning for and managing change; designing next generation learning opportunities; and engaging the planning team and stakeholders in the process.
Because few practitioner-created tools exist in this emerging field, the toolkit highlights the essential questions to ask throughout the planning and design process as well as the communities of experts, practitioners, and learners to connect with and learn from.