Issue Brief
Sorting Through Online Learning Options: A Guide for Parents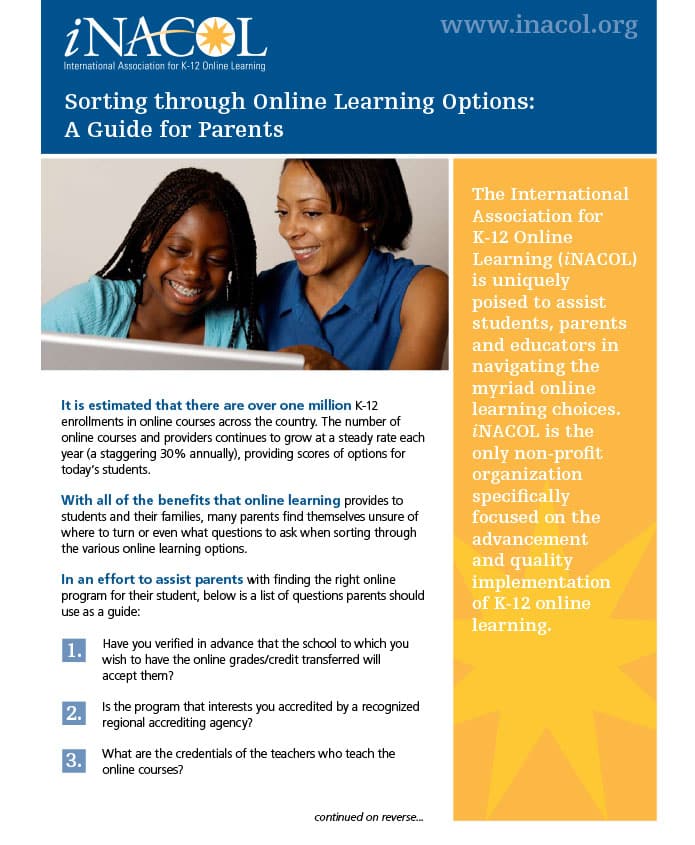 ---
To assist parents in choosing the right online program for their student, we offer this list of questions parents should use as a guide.
It is estimated that there are over one million K-12 enrollments in online courses across the country. The number of online courses and providers continues to grow at a steady rate each year (a staggering 30% annually), providing scores of options for today's students.
With all of the benefits that online learning provides to students and their families, many parents find themselves unsure of where to turn or even what questions to ask when sorting through the various online learning options. View this guide to ensure you are asking the appropriate questions of online programs for your child.