Report
Virtual K-12 Public School Programs and Students with Disabilities: Issues and Recommendations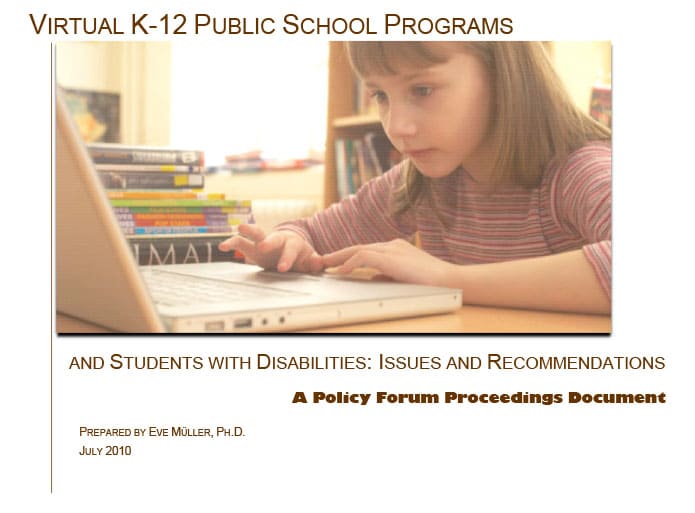 ---
Findings in this report highlight the need for additional guidance in policy and practice for providing special education in online programs. In February 2010, NASDSA convened a policy forum to identify challenges associated with serving students with disabilities, and to develop related policy recommendations. Project Forum, in conjunction with the U.S. Department of Education's Office of Special Education Programs (OSEP), outlined the following expected outcomes for this report:
Identify issues/challenges related to serving students with disabilities in virtual K-12 public school programs.
Identify what works related to providing special education and related services to students with disabilities in virtual programs.
Develop policy recommendations to address the identified issues.
Read more to discover the challenges and potential policy solutions to serving students with disabilities in a virtual K-12 learning environment.