A New Home on the Web for the Aurora Institute
Education Domain Blog
---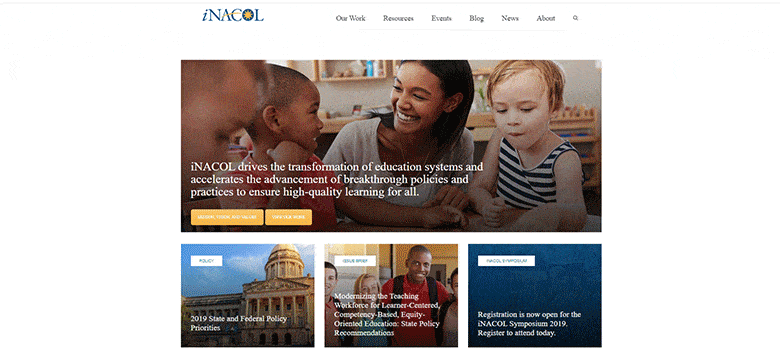 We're delighted to announce the launch of Aurora-Institute.org, the newly designed website of our rebranded organization. The new site continues the rebrand we announced at the 2019 Symposium when we changed our name from iNACOL to the Aurora Institute.
The new site is responsive, fast, and dynamic. It represents a vision born 13 months ago when we assembled a team to re-imagine every facet of our old website and present our information resources in a clearer and more compelling way.
We envisioned a new site that was modern, functional to the field, and illustrative of our mission, vision, and values. Today, we're proud to offer several new features, including:
In addition, the new site includes:
We built Aurora-Institute.org in service to the field of education innovation. As with our name change, we desired a new site that better communicates all of who we are and all of what we do. In keeping with our collaborative spirit, we owe a debt of gratitude to the multiple stakeholders who helped us craft our early vision for the site, including our board members and partners.
We will update the site frequently, so please check back often. Moreover, we value your opinion. We welcome comments and feedback about the new site. Please direct your message to [email protected].
Learn More:
---
Andy Schwartz is Vice President of IT and Digital Strategy, and DeQuendre Bertrand is Director of Communications at Aurora Institute.