Aurora Institute Mourns the Loss of Board Member Layla Avila
Education Domain Blog
---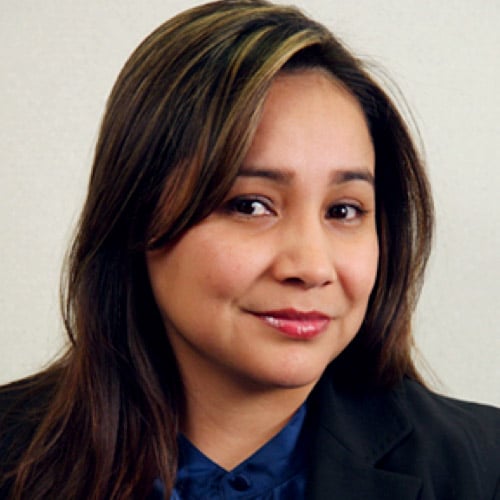 We are grieving. It is with profound sadness that we announce that Layla Avila, a member of our Board of Directors, has passed away. On behalf of our board and team, we extend our deepest sympathies to Layla's family and friends and colleagues, and all who love her.
The education world has lost a remarkable leader in Layla Avila, and we have lost a dear friend and colleague. Layla joined our board in 2019, having been strongly recommended by multiple board members for her outstanding leadership of the national nonprofit, Education Leaders of Color, and before that, TNTP.
Our broader community knew Layla as a visionary and champion whose life's work was to innovate K-12 education systems so that they work for all students. She came to Aurora, saying she was drawn to the mission of redefining the purpose and expectations of education systems and working to ensure that all children attain high levels of academic success and are prepared for the next stage of their development. She joined us with a laser-like focus on transforming education for communities of color.
We knew her as a friend and confidant. We relied heavily on Layla's extensive experience in strategic planning, management, talent, culture, and big-picture thinking. Her counsel was swift, on point, and always exactly what we needed to hear.
She cared deeply for people. She would ask what we were hearing, seeing, feeling, reading, and listen closely because she cared so deeply. She always had a pulse on the people around her and exuded care, wisdom, and comfort. She was a natural leader with inimitable energy, strong and steady. She was a rock this year during difficult times.
Her loss is a void that will be impossible to fill. We will honor her and celebrate her life by doubling down on the work she began with us. It is a wonder that she worked so tirelessly, with such grace and such a positive spirit, while fighting a deeply personal battle. We pledge our commitment to finishing the race.
We will miss her dearly.
A memorial page for Layla has been set up on Facebook. We encourage you to share your memories there: https://www.facebook.com/layla.avila.73. In addition, a fundraiser has been launched to support Layla's children and their educational futures.