Education Innovation Pilot Programs Provide Catalyst for Localities Personalizing Learning for K-12 Students
Education Domain Blog
---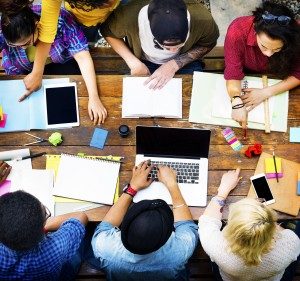 State leaders are creating pilots for personalized learning and competency-based pathways to build capacity and support educators at the district and school level for promoting student success. As a strategy to catalyze the development of new programs, states are shifting from a culture of compliance to one of cultivating innovation in an effort to support district and school leaders creating powerful, personalized learning experiences to meet each student's needs.
State leaders are increasingly expanding their thinking on how to support educators personalizing learning for students in K-12 education. These education innovators and dreamers designing personalized learning models are asking the big "what if" questions on ways personalized learning is different from the one-size-fits-all traditional system while contemplating necessary changes to make the shift to student-centered learning.
How Pilot Programs Enable Personalized Learning
By definition, states create new learning model pilots to help launch small-scale, short-term programs that localities use to determine how a larger program might work in practice and go to scale. While innovations in schools are taking hold across a state, state policy makers seeking to help support and foster educators also support collaboration across pilots to help bring together these practitioners and educators to share lessons learned and address the changes needed in instructional methods. Pilot programs are one way to connect and support innovators to plan, implement and ultimately scale high-quality competency-based education practices and systems.
Pilots are generally limited to a specified number of districts and they are created for the purpose of opening some space to launch new learning models. A state education agency may seek to launch pilots to identify which leaders and localities are ready to move forward with personalized learning innovations. Pilots often help educators work through planning stages, identify core design elements, communicate about what competency education systems look like and how they work, build educator capacity for assessing performance tasks as students create evidence of mastery, and fine-tune strategies that cohesively work together to create a true mastery-based system through exhibitions of student work.
Once a pilot program is in effect, the state department of education often fosters professional development opportunities, builds a community of practice and works with localities to monitor and evaluate progress on their goals of improving student achievement. Localities may implement a variety of innovative practices during this time in the shift to personalized learning and pinpoint the needs of students, meet students where they are and provide targeted supports and interventions. The goal of a pilot program is to examine which theoretical strategies work in practice. A mindset of growth and continuous improvement is important.  Developing a strong culture of student-centered learning is crucial. A successful pilot program will help lead to sharing and scaling best practices in other localities. Ultimately, state efforts in piloting provides resources to be shared statewide and builds increased understanding for how student-centered learning can be transformative.
Pilot programs provide an entry point for school leaders and educators to get started–combined with the needed flexibility and funding–to design new personalized models to ensure every student is successful through competency-based pathways.
Ohio Competency-Based Education Pilot Program
Ohio's Competency-Based Education Pilot is designed to:
Promote innovative learning that has meaning to students, cuts across multiple curriculum areas, and extends outside of the classroom;

Advance students to higher-level work once they demonstrate mastery of competencies, rather than advancing based upon seat time in the classroom;

Give supports to struggling students before they advance, and prevent further failure down the road;

Keep all students on pace to graduate and ensure those below level make rapid progress with differentiated supports;

Graduate students with deeper learning opportunities as well college and career ready skills; and

Inform future development of statewide competency education policies and programs.
Some pilots, like the program in Ohio, provide funding support for planning and launching for selected applicants. The Ohio Competency-Based Education Pilot appropriated $2.5 million for 10 schools and provided that "funding will be awarded in an amount up to $200,000 per academic year for selected applicants."
Susan Patrick stated these "grants provide the seed money needed for districts to build human capital systems that can support a shift to new learning models. These funds are critical to developing capacity within school districts to drive change and to support educators doing the difficult work of redesigning the future of teaching and learning."
Policymaker Considerations for Successful Pilot Programs
Create pilot programs to catalyze personalized, competency-based learning.

Fund planning and launch phases.

Convene practitioners and educators to share best practices through communities of practice.

Build educator capacity for personalized learning, for developing common performance assessments, and for calibrating and assessing student work and evidence in performance tasks with regard to proficiency and deeper learning.

Support for the systems change in order to transform to student-centered, competency-based learning.

Foster a process of continuous improvement, sharing and collaboration (rather than top-down compliance) in monitoring pilots.
Interested in other promising policies for personalized learning? See our other resources and blogs in this series: