Imagine a World Where We Can See the Full Picture
Education Domain Blog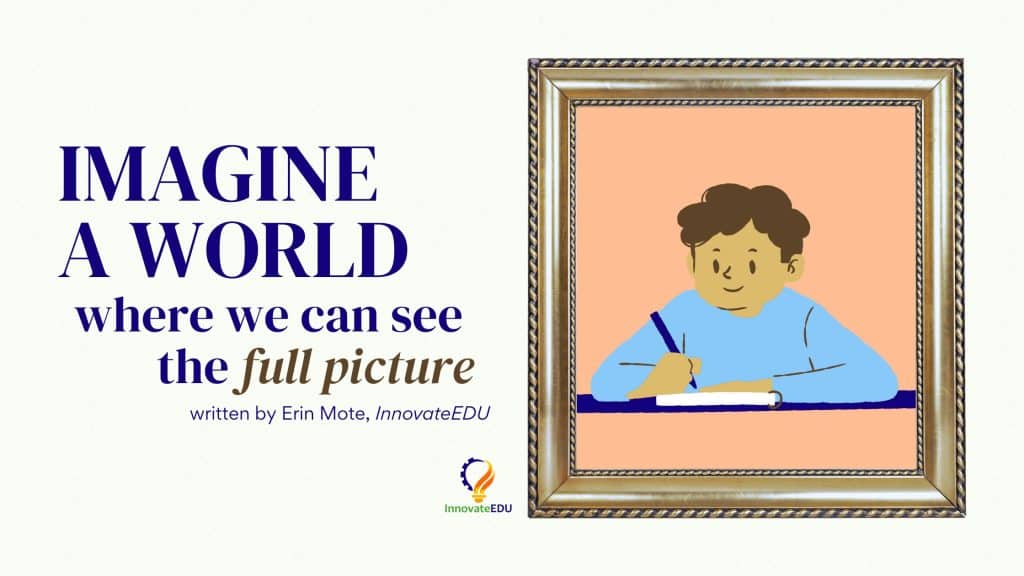 ---
John was a 55-year-old man who had been diagnosed with high blood pressure. He was prescribed medication to help control his blood pressure, but he was also encouraged to make lifestyle changes, such as exercising and eating a healthy diet. The solution wasn't just an intervention – it was many different inputs into a solution.  
John decided to buy a fitness tracker to help him track his progress. The fitness tracker tracked his heart rate, sleep, and other health metrics. John was able to see how his lifestyle changes were affecting his health. He was also able to share his data with his doctor, who could use it to monitor his health and make treatment decisions. After a few months, John's blood pressure was under control. A key factor in John's success? His fitness tracker helped organize critical information across a wide range of inputs – vitals, exercise, activity, and even diet. His doctor and he were able to get the complete picture of his health and how to support him.  
Now imagine if we could do that for every child in America, not only with their health data but also with their academic data, experience, and student information.
Right now, when an eighth-grader moves from a California school district to one in Kansas, their complete histories often fail to travel with them. The educational records of PK-20 students are fragmented. The challenge is particularly acute for students with disabilities, English language learners, and military children whose families move frequently. Their histories often contain more pieces of information, including those that live on databases or clouds that don't speak the same language as a district's data infrastructure.
That glaring omission gives administrators and teachers an imperfect view not only into the student's academic pathway but also into their dreams for the future as well. Disconnected systems lead to disjointed educational approaches.
As states and school districts look for ways to serve the whole child, some are discovering the importance of building compatible infrastructure and leveraging data interoperability.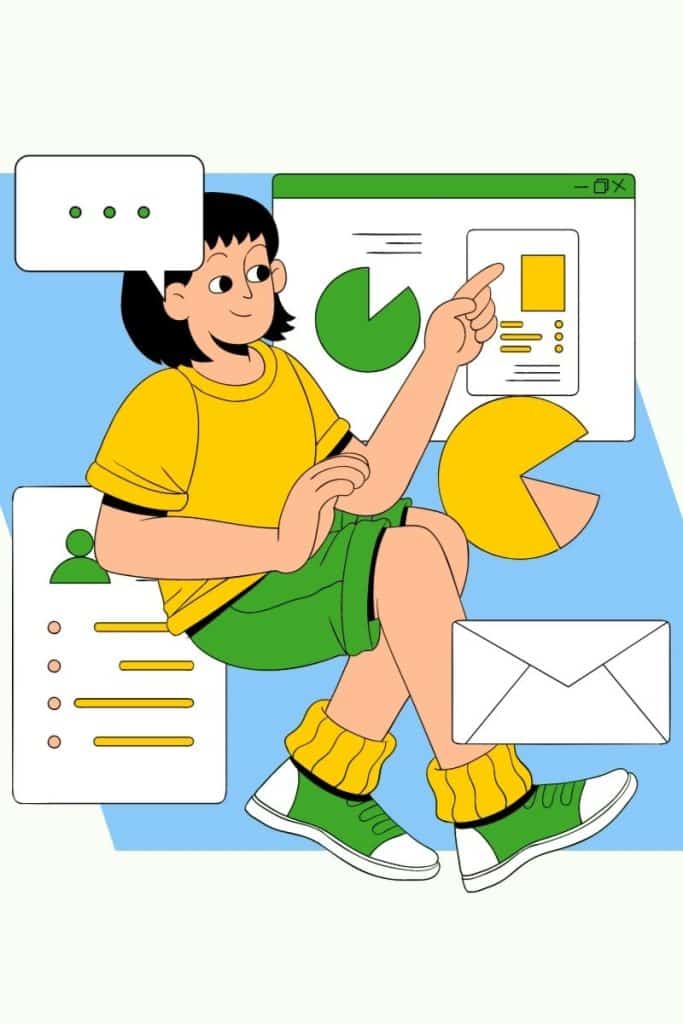 Simply put, data interoperability is the seamless, controlled exchange of data between applications. In the context of PK-12 education, data interoperability unlocks information about student performance, preferences, and information across multiple domains. Interoperable systems allow districts to use different tools – from communicating with parents to the latest math curriculum tool – without wondering if they'll work with their existing student information systems.
In portable learner records, the information ideally includes more than just academic data, detailing students' participation in clubs, internships and community experiences, sports, or hobbies that might connect to their learning pathways and give insight into their passions. And when that information travels with the student from district to district — rather than existing in a vacuum — teachers, staff, and administrators know when to try new approaches with a student or skip those that have failed in the past. They also have to activate a passion from that interest-driven engagement to unlock learning. 
Texas is just one example of how a state leveraging data interoperability can unlock information that empowers a whole-child approach to learning. The state is creating the Texas Education Exchange, which will provide secure real-time data to teachers and administrators about a student's educational progress — something that will follow them from district to district within the state. Student information platforms, assessment programs, and learning management tools will not only speak the same language, they'll also be readily accessible through a common interface. 
The goal is to remove inefficiencies that prevent educators from spending time on teaching and learning rather than entering data. In turn, educators gain a fuller, richer picture of a student through their data and experience, ensuring all students get the tools they need to learn. Imagine how helpful the exchange will be for, say, a high school guidance counselor working with a student who has recently transferred from a school in Houston to one in San Antonio. Or how an educator might use that information to strengthen a connection with a new family who has recently transferred.
The company, created by philanthropy in partnership with the Texas Education Agency,  is expected to be fully operable this fall, with districts paying to join the exchange by the fall of 2024 to gain access to the system, tools, and support and using a collaborative approach to support or replace district data teams. Districts, by sharing data infrastructure, will likely lower costs and build more durable solutions over the long term.  It is composed of five education service centers from across Texas. What's more, it will inform decisions made by people at all levels of the Texas Public Education System — from classroom teachers and IT staff to district administrators and principals. It also will automate the flow of data for more efficient state reporting and ease the burden of annual data collection.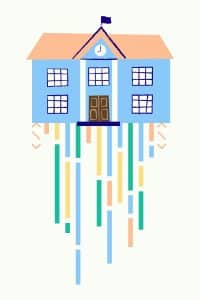 Public-private partnerships like the Texas Education Exchange are helping educators be more effective in their roles, creating more equitable access for students, and ensuring that students get the help they need. It creates a shared infrastructure for data interoperability that has the opportunity to give teachers and administrators a complete picture of a child's learning history, carrying with it the power to transform students' experiences, opportunities, and educational trajectory.
Such a system is an absolute necessity in education — and an idea whose time has come.
Erin Mote is the executive director of InnovateEDU, which focuses on eliminating opportunity gaps in education.