Student Panel to Keynote at iNACOL Symposium on October 27
Education Domain Blog
---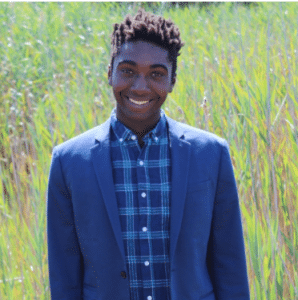 iNACOL is pleased to announce the Student Plenary Panel will keynote the iNACOL Symposium on October 27. 
Attend the iNACOL Symposium and engage in this inspirational conversation with students on reinventing education, facilitated by Andrew Brennen, National Field Director at Student Voice.
The Leaders of Tomorrow: Illuminating Student Voices
What do students think about transforming K-12 education toward personalized learning? How has next generation learning impacted their learning experiences, growth and development?
This keynote panel features the leaders of tomorrow—students from diverse backgrounds, several immersed in next generation learning models, who will share their perspectives on shifting toward student-centered approaches to learning. In a provocative, unfiltered and honest conversation, students will provide first-hand accounts of what it's like to reimagine their own education and illuminate their own paths forward.
Please join us at the iNACOL Symposium for this student plenary panel, more than 260 thought-provoking sessions, and unparalleled networking opportunities on October 25-28, 2016 in San Antonio, Texas. This year's iNACOL Symposium theme is Innovation for Equity + Redefining Success.
Share this keynote announcement on Twitter:
Register to attend the leading event shaping the future of K-12 education, and please contact us with any questions.
Other Helpful Links: