New Blog Series: Promising Policies for Personalized Learning
Education Domain Blog
---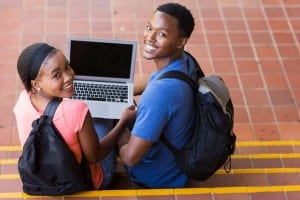 iNACOL is launching a new blog series to provide analysis on supportive policies and approaches to enable and catalyze high-quality personalized learning.  In our work, we are working with state policy leaders interested in how to best support K-12 educators personalizing learning for each student's needs.  
These issues are important to help advance high-quality education. The majority of traditional K-12 education classrooms have not changed much in the past several decades and still have a one-size-fits-all approach — where each student's education is not differentiated and all are expected to progress at the same time through the same curriculum. In a personalized learning environment, learners have agency to work with teachers to co-design how they will meet standards, set goals for learning, and engage in an active process of learning important knowledge, skills and dispositions.
Students and teachers are seeking the flexibility to support powerful, personalized learning experiences both inside and outside of the traditional classroom.
From a policymaker's point of view, what rules and regulations are barriers to personalized learning in K-12 education? How might policymakers remove barriers and support enabling conditions for optimizing learning for each student's unique needs — both inside and outside of classroom walls?
Today, practitioners can implement new school models for personalized learning under existing state education policies. However, as personalized learning models expand educational opportunities beyond traditional calendars and schedules — then certain policy barriers at the local and state level may begin to surface.
States are beginning to develop competency-based pathways. Students are beginning to expand how they learn and earn credits, including opening new pathways for learning and success, such as in partnership with internships, online learning, dual enrollment programs, after school learning opportunities, or community-based learning. State policymakers have a chance to expand learning opportunities for students and create enabling policy environments to allow student-centered learning to flourish.
iNACOL will publish a series of blogs in the coming weeks exploring how state policies can support and enable personalized learning.
What is personalized learning?
Personalized learning is tailoring learning for each student's strengths, needs and interests — including enabling student voice and choice in what, how, when and where they learn — to provide flexibility and supports to ensure mastery of the highest standards possible.
What is the promise of personalized learning?
Personalization is an understanding that tapping into unique interests, individual styles, and specific needs of students can shape student approaches to academic work and help make learning relevant, meaningful and authentic. Personalization is about relationships, knowing each individual student based on their academic and personal interests.
Recent research on new school models using personalized learning approaches shows the promise of how personalized learning can dramatically improve student achievement by providing powerful learning experiences targeted to individualized needs. According to this RAND study, students attending schools using breakthrough, personalized learning models "made gains in mathematics and reading over the past two years that were significantly greater than a comparison group made up of similar students selected from comparable schools."
How do state policymakers support and enable personalized learning?
State policymakers can remove barriers and support personalized learning in the following ways, which represent the topics for the articles in the blog series:
States Getting Started
Create a competency-based education task force to identify barriers and policy issues and to generate a feedback loop.

Provide flexibility in required hours of seat time for earning credits.

Establish innovation zones that provide districts and schools flexibility with state policies and requirements in order to implement new learning models.

Set up pilot programs and planning grants to support personalized, competency-based learning models.

Create policies that allow for multiple pathways to earning credits and graduation.
States Moving Forward
Redefine courses and Carnegie units into competencies.

Implement proficiency-based diplomas.

Support innovative assessment models and common performance-based tasks and ensure quality through multiple measures and next-generation accountability models.

Develop capacity in school districts by providing communication, professional development, stakeholder engagement and expertise to implement personalized learning.

Build educator capacity and professional judgement in calibration on assessing evidence on common performance tasks
States Taking an Overarching Approach
Execute an overarching, holistic, statewide policy approach to advancing personalized learning.
Other State Policy Issues for Consideration
Design appropriate data privacy and security protections.

Provide support for improved infrastructure and broadband connectivity.

Align data systems with student-centered learning.

Expand and improving open educational resources.
In this upcoming series of articles, we will detail these approaches that policymakers can take to enable and scale personalized learning and provide specific examples from states.
Learn more about policy to support personalized learning: