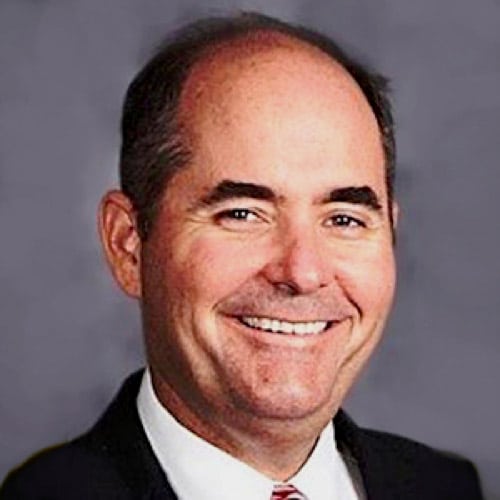 Thomas Rooney
Superintendent
Lindsay Unified School District
---
Board Treasurer
Thomas Rooney is the Superintendent of Lindsay Unified School District where he has engaged in the system-wide transformative work of building a learner-centered Performance Based System throughout the entire K-12 learning community. In June 2016, the Chan Zuckerberg Initiative announced a partnership with the Lindsay Unified to advance the Performance Based System in the district and beyond.
Mr. Rooney is highly knowledgeable of research-based instructional practices, and is a key leader involved in work related to the development, evaluation and modification of all aspects of the Performance Based System in Lindsay Unified. He maintains a strong track record of successful and committed leadership at the site and district levels focused on serving the learners and families of the Lindsay community. Beyond the Lindsay Unified School District, Mr. Rooney has become a nationally recognized voice for all matters related to mass customized learning, competency-based learning, and personalized learning. Over the past three years, Mr. Rooney has provided multiple keynote addresses, webinars, and formal training sessions throughout the country on the topics of transformational leadership, performance-based learning, and systems change.
Mr. Rooney is also a certified trainer and professional coach with The Breakthrough Coach. Prior to his position as Superintendent, Mr. Rooney served as the Assistant Superintendent of Curriculum and Instruction, elementary Principal, elementary Assistant Principal, and classroom teacher.