21st Century Skills and Designing Competencies
CompetencyWorks Blog
---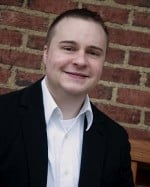 Competencies provide a unique opportunity to truly teach and assess 21st Century Skills. While there are many 21st Century Skills out there, the 4Cs (Creativity, Critical Thinking, Collaboration, Communication) are probably the most prevalent. As I wrote in a blog on the Huffington Post, many educators run up against the wall of true assessment of 21st century skills in our traditional Education System. Many districts are not comfortable putting "grades" to 21st Century Skills, but as we move towards competencies, all educators will not only have be comfortable, they will have to embrace them with open-arms.
Competencies need to reflect high Depth of Knowledge as well as emphasize the mastery of content. The 4Cs can be embedded in these competencies, as competencies require behaviors, skills, and knowledge.  Great schools are looking at the language of 21st Century Skills and marrying it with important content standards. We don't just want students to know, we want them to create, to collaborate, to critically think, and communicate with the content.  In addition, competencies are being built from the Common Core Standards. Examining these standards, you will also find the 21st Century Skill language. Communication standards are at every grade level, as well as collaboration. The overall language of the Common Core in both Math and Literacy are focused on deeper learning and critical thinking with the content. Competencies call for deeper learning, and competencies designed with 21st century skills in mind can foster this deeper learning.
Some schools are not only embedding the language of 21st Century Skills into content-based competencies, they are also creating stand-alone 21st Century Skills competencies. These schools understand that content isn't enough— it's the powerful skills that are needed to make college/ career ready individuals and life-long learners.  The Q.E.D. Foundation has built a set of rubrics to measure what are called "Lifelong Learning Competencies." As you examine these rubrics and competencies, you will see 21st Century Skills embedded in them. It is clear that we need to build competencies with 21st Century Skills in mind, and be prepared to assess them as a critical component of student learning.
---
Andrew K. Miller (@betamiller on Twitter) is on the National Faculty for the Buck Institute for Education, an organization specializing in 21st century project-based learning, as well as for ASCD, providing expertise in a variety of professional development needs. He is also a regular blogger for Edutopia.