A Learner Bill of Rights
CompetencyWorks Blog
---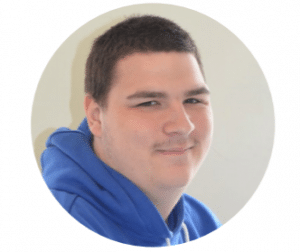 This blog has been updated and republished.
I recently learned about the development of the Learner Bill of Rights (below). As I understand it, Michael Hurlbutt and Talon Akins worked with other learners at MC2 Charter School to develop the Learner Bill of Rights. Kim Carter explained to me that the conversation began at an Education Reimagined's Pioneer Lab with the question "How do I [the learner] integrate you [writ large] into my learning in a meaningful way?".  Carter explained that a group from across the country met online once a month to investigate the question with learners ranging from second grade through high school. The actual Learner Bill of Rights was developed by Hurlbutt and Akins and then presented at Education Reimagined's Spark House. You can hear about student voice and empowerment directly from Michael Hurlbutt in last July's issue of Pioneering.
Everyone is a learner and everyone has the right to learn
All learners are different and need options for their work
All learners have different learning styles and need opportunities to individualize their work
Learners must have voice in their learning environment
Learners require structure for their learning
Learners have the right to share their opinions in a welcoming environment
Learners have the right to be rewarded for making good choices
Learners can fail and that's alright
Learners have the right to take initiative and shape their own learning
Learners must encourage the learning and respect of other learners
As I read through these, I started thinking about the list of what students should be able to expect in a personalized, competency-based school developed by adults (practitioners) as part of the Technical Advisory Group to help build a shared understanding of competency-based education. As you read through it below – other than using a lot more words, how does the student perspective on their expectations vary from what adults think they should expect?
What Will Students Experience in a Personalized, Competency-Based School?
Below are examples of experiences that every student should have in a well-developed personalized, competency-based system.
I will be fully supported in developing academic knowledge and skills, the ability to apply what I have learned to solve real-world problems and the capacities I need to become an independent and lifelong learner.

I feel safe and am willing to put forward my best effort to take on challenging knowledge and skills because I have a deep sense of belonging, feel that my culture, the culture of my community and my voice is valued and see on a daily basis that everyone in the school is committed to my learning.

I will have opportunity and support to learn the skills that allow me take responsibility for my learning and exercise independence.

I have access to and full comprehension of learning targets and expectations of what proficiency means.

I have opportunity to learn anytime, anyplace, with flexibility to take more time when I need it to fully master or go deeper and to pursue ways of learning and demonstrating my learning in ways that are relevant to my interest and future.

I am able to own my education by learning about things that matter to me in ways that are effective for me with the support that allows me to be successful.

I will receive timely feedback, instruction and support based on where I am on the learner continuum and my social emotional development to make necessary progress on my personalized pathway to graduation.

My learning will be measured by progress on learning targets rather than level of participation, effort or time in the classroom.

Grades or scoring provide feedback to help me know what I need to do to improve my learning process and reach my learning goals.

I can advance to the next level or go deeper into topics that interest me as soon as I submit evidence of learning that demonstrates my proficiency.
See also: