A Moment to Reflect
CompetencyWorks Blog
---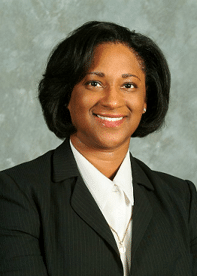 I recently had the honor of accepting the prestigious ASU/GSV Return on Education Award for "Best STEM Ed Software" on behalf of DreamBox Learning at the Education Innovation Summit in Scottsdale, Ariz.  It's these moments that allow you to briefly hit the pause button and reflect on the opportunities, challenges and accomplishments that fuel the drive and passion to enhance the way the world learns.  As I held the award, it became clear to me that we – as an industry — need to yield even bigger returns.  We owe it to our kids.  We owe it to our teachers.  We owe it to ourselves.
We're seeing great strides in the area of student achievement at the intersection of improved competency-based education models and new learning technologies.  Many educators are familiar with how to implement competency-based approaches in the classroom, but it's also important to understand how well-designed technologies and digital curricula can support competency-based learning for students.  The blend is simply magic.
Here are some thoughts about how digital learning experiences can and should be designed based on the five main principles of competency-based learning.  These principles apply to classrooms and eLearning software alike.
Design Principle 1: Students Advance upon Demonstrated Mastery
The idea of students "moving on when ready" is not new.  For example, it's generally irrelevant to universities whether students in Calculus 2 are freshmen or seniors.  Regardless of age, once a student demonstrates understanding in Calculus 1 she should be allowed – hopefully encouraged – to enroll in Calculus 2.  In this broad sense, universities have been competency-based at the course level for quite some time, and not simply because there are fewer challenges related to logistics and social maturity.
By contrast, in most K-12 schools and districts it's complicated for an 8th grader to take Calculus 1 or 2 if she is truly ready. We need to be thoughtful about ensuring students are in socially appropriate learning communities, but schools should always find ways to enable students to further their learning.  By using competency-based designs, technology creates new opportunities for students to advance at their own pace, and not simply for students performing above grade level.  It's often just as difficult for an elementary school to support a fifth grade student who has not yet learned second grade math.  Where a student begins doesn't pre-determine or limit what she is capable of.  So technologies like DreamBox help schools meet every individual student right where they are and start working toward mastery of the most appropriate content.
Design Principle 2: Explicit & Measurable Learning Objectives
This principle speaks to the realities of the future of schooling.  As access to learning opportunities within and beyond the classroom changes dramatically, educators must clearly define the learning outcomes and standards for success.  Consider that all teenagers must pass the same tests to earn a driver's license, but they don't all enroll in a Driver's Ed course at school.  And some successful performance pianists will never earn a Fine Art credit for it.  The learning objectives must be the anchors that ground student learning and ensure students' time in and out of the classroom is productive.
Design Principle 3: Assessment is a Meaningful and Positive Learning Experience
Competency-based models use formative assessment strategies so that students receive useful feedback continually throughout lessons.  Then summative assessments are administered according to a unique schedule for each student.  We need to acknowledge that competency-based assessment is incredibly taxing on a classroom teacher—there isn't enough time or energy for a single teacher to administer, evaluate and analyze daily assessments and then make unique plans for each student.
Many teachers using blended competency-based models meet these assessment and differentiation needs using technologies like DreamBox Learning.  Our Intelligent Adaptive Learning Engine analyzes a continual stream of data about how students are thinking, exploring, and using scaffolding or strategies to solve problems. Assessment isn't something that only happens at the end of learning, so our system uses this information formatively to adapt and differentiate for each student in many of the same ways a classroom teacher would when working one-on-one with a student.  These assessment data are evaluated by our engine over time and used summatively to determine student proficiency, but the rich formative assessment provided by DreamBox would not be possible without robust new technology.
Design Principle 4: Students Receive Rapid, Differentiated Support
This principle is perhaps the most critical to supporting every student every day.  Without constant one-on-one attention, a teacher cannot rapidly differentiate when students get stuck or frustrated.  Students who are struggling with new ideas are especially vulnerable simply due to limitations on resources and time.  All students need immediate and useful learning support that is tailored to their work at that moment, which is why teachers at DreamBox Learning write lessons that uniquely respond to a student's strategies and answers.  For the problem 29+62, students receive different feedback whether they correctly answer 91 or incorrectly answer 811, 92, 81, 31 or 2962.  Each mistake reveals very different errors in student thinking.  DreamBox uses this information to give immediate and specific differentiated support that maintains engagement and helps students persist.
Design Principle 5: Learning Outcomes Include Application & Creation of Knowledge
This principle is crucial to ensuring every student develops long-term understanding and the ability to independently transfer learning in new situations. Pedagogical choices are critical.  If we want students to apply and create their own knowledge, then they must be the thinkers who make sense of ideas for themselves in classrooms and when using learning technologies.  Otherwise students won't be able to think critically and independently once the scaffolds of a school environment are gone.
These design principles are key to further boosting the return on education every day.  We need to build and provide teachers with highly engaging and effective technology that complements classroom instruction to remediate, accelerate and differentiate learning for every student.  Then we'll take a moment to reflect again … and set the bar even higher.
---
Jessie Woolley-Wilson is the President and CEO of DreamBox Learning. She has 20+ years of experience in education technology, including serving as President of the K-12 Group at Blackboard and President of LeapFrog Schoolhouse. Jessie was recently named to the Forbes "Impact 15" list as a disruptor of education. She also serves on the Board of Directors for the International Association for K-12 Online Learning (iNACOL)