A Mountain of Knowledge to Climb
CompetencyWorks Blog
---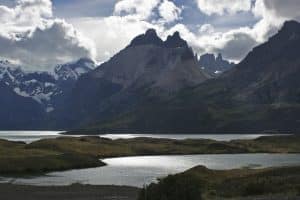 Tomorrow, CompetencyWorks releases a new paper, Maximizing Competency Education and Blended Learning: Insights from Experts. I thought you might be interested in the background that led to the paper.
How can an emerging field of work advance quickly and with quality? It's a question that foundation staff are constantly talking about, not to mention state and federal policymakers as they try to advance new ideas rather than enforce compliance with the old.
When Susan Patrick and I started talking about this idea, we realized that the model of state policy + supports certainly was a strong approach. However, it is unlikely that every state is going to be ready to to take the leap and invest in a high quality approach to helping districts convert. Furthermore, we think of competency education as a primarily bottom-up strategy – educators turn to it when they come to the conclusion that the traditional system is actually undermining their efforts to help students learn. So how can we advance the field when it requires voluntary leadership…or ownership of the idea?
We realized that given the stage we are in the development of competency education, it was even more important to have high quality models – and we need to have them distributed around the country so that every state had two to three great examples of competency education. How to get that done? We realized that technical assistance providers were positioned to play this catalytic role. But we had a problem because there were only a handful who fully understand the structural changes required in competency education. Furthermore,  the phrase competency education was being used increasingly interchangeably with self-paced to describe online learning. (Remember, competency education is all five elements in the working definition, not just the first one of advance upon mastery.) Thus, there were an incredible group of TA providers in blended learning who were being turned to for help in advancing competency education.
So we wondered – can we help to strengthen the capacity of the blended learning providers in understanding the structural approach to competency education? Can we strengthen networks so that the two fields would know each other and be able to tap into each other's expertise over time? Can we create an opportunity for the competency education TA providers to build their knowledge about blended learning so that we might start to see schools building the capacity for students to advance beyond grade levels as well as provide supplemental support to those who need help with their foundational skills?
With the support of the Nellie Mae Education Foundation, Carnegie Corporation, and Bill & Melinda Gates Foundation, we organized a convening of TA providers from blended learning, student-centered/personalized learning, and competency education. We tried to get others who specialize in project-based learning, as well, but schedules didn't permit their joining us.
We did a site visit to USC Hybrid High so that we had a shared experience to create reference points. Joint site visits are far and beyond the best way I know of for exchanging knowledge. It's the short conversations in the car or on the bus, while you are looking at student work, or while you gather in a room that often offer the deepest insights.
We then gathered in a room for two days with lots of time for networking. We talked about the different aspects of personalized learning, competency education, and blended learning – how they are overlapping, changing, and interacting. We talked about the value of having clear definitions in the field and the cost to innovation when they become too specific. We talked about the implementation process for districts to integrate blended learning or convert to student-centered or competency-based systems.
How successful were we? Certainly, two days was a good start for people to meet each other and new links to be formed across the networks.  There was opportunity for people to begin to delve into some of the issues and share their concerns and questions about the other fields. We also found that all the providers shared knowledge in how to support districts in the overall change process. However, it was only a drop in the bucket for exchanging knowledge or to even begin to think about how to construct knowledge to integrate the fields.
No matter the enthusiasm of this group of leaders to learn and share, what became apparent during those two days is that the level of expertise involved in re-engineering the education system to be competency-based or to integrate technology into school operations such that the educational experience for students is greatly improved is ENORMOUS! Truly I felt like I was standing at the bottom of a huge mountain where each person offered a helping hand upward but no one knew the path all the way up.
It was also clear to me through the writing of the paper is that the fields are developing rapidly – the experts in both fields are paying attention and addressing issues at both the macro and micro level. The implication is that important nuances abound and conversation needs to be slowed down tremendously for people to share knowledge. It's very easy to get caught up in offering different perspectives on an issues – it requires taking a step back to understand the context of the perspectives to really begin to learn from each other.
So read the paper – and remember it's going to take a lot more to actually build out the expertise we need among TA providers and within districts to create personalized, competency-based schools that take advantage of blended learning instructional modalities. Certainly we are all going to have to get out of our comfort zones of expertise – organize lots of lunches with people who have expertise in other areas, organize joint site visits, read a paper once a week on a topic about which you know very little. However, in order to really build this capacity, we are going to have to go much further – teacher prep programs that prepare teachers in online learning about competency-based environments; formal training and courses that are designed to integrate these different fields; and capacity-building by hiring consultants until the expertise is transferred.