August CompetencyWorks Catch-Up
CompetencyWorks Blog
---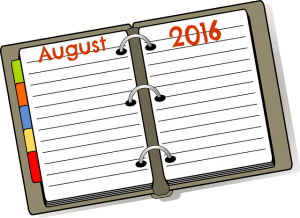 Here are the highlights from August 2016 on CompetencyWorks. Happy reading. And let us know if you have questions you want us to delve into!
SITE VISITS AND CASE STUDIES
Mastering Mastery-Based Learning in NYC
HIGHER EDUCATION
Operationalizing Paradigm Shifts in HigherEd by Tammi Cooper
"Learning Engineering" Making its Way in the World by Bror Saxberg
Learning in a Competency-Based World: Mindsets, Models, & Methods
EDUCATOR RESOURCES
Three Big Ah-Ha!s for Teachers New to Learner-Centered Proficiency-Based Education by Courtney Belolan
Curious about Competency-Based Education?
Recommended Summer Reading 2016
San Antonio Here We Come: Competency Ed at the iNACOL Symposium
What's New in K-12 Competency-Based Education? by Natalie Abel
What's New in Competency-Based Higher Education? by Natalie Abel
REFLECTION
Organizational Position Matters
Engaging Others: A Short Reflection on Leadership
Making Room for Hardship in Positive Youth Development
PRINCIPAL AND SUPERINTENDENT PERSPECTIVES
Speak Like You Are Right; Listen Like You Are Wrong by Bill Zima
POLICY UPDATES
Updated: Competency-Based Education Across America
AROUND THE WEB
iNACOL
Christensen Institute
Getting Smart
Next Generation Learning Challenges