Building a Comprehensive Set of Equity Strategies
CompetencyWorks Blog
---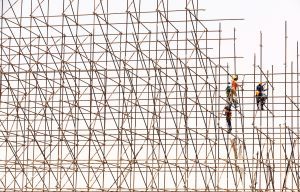 This is the fourth blog in a series leading up to the National Summit on K-12 Competency-Based Education. We are focusing on four key areas: equity, quality, meeting students where they are, and policy. (Learn more about the Summit here.) We released a series of draft papers in early June to begin addressing these issues. This article is adapted from In Pursuit of Equality: A Framework for Equity Strategies in Competency-Based Education. It is important to remember that all of these ideas can be further developed, revised, or combined – the papers are only a starting point for introducing these key issues and driving discussions at the Summit. We would love to hear your comments on which ideas are strong, which are wrong, and how we might be able to advance the field.
Districts and schools will need to design equity strategies based on their student population and data on student learning and achievement. However, there are a number of core strategies that can benefit all students and have been developed based on helping historically underserved students learn. We organized the ideas into four categories: data; instruction and assessment design; lifelong learning skills; and supports and opportunities.
The Power of Data
For competency-based schools and districts (and any school, for that matter) to take responsibility for students to be successful, educational leaders must use data within a short-term response to students who are struggling and a long-term continuous improvement cycle. The power of data cannot be underestimated in seeking out pockets of inequitable practices and spotlighting areas where educators, schools, and districts can learn and grow.
Within the traditional, top-down systems, data is often considered something that you send on to the next higher level of governance rather than something that can be acted upon. In competency-based education, data is also a tool to change practices, reduce bias, and test our equity strategies to discover which are the most effective. Seeking to uncover pockets of unmet need, unidentified talent, and bias (both personal and systemic) starts with asking questions such as:
In what ways may we not be meeting the needs of groups of students?

Are there trends or patterns that suggest that equity strategies are needed (from the perspective of state, districts, school, professional learning communities, or individual teacher)?

What is preventing us from achieving greater equality?

What equity strategies are needed (learner-based, belief-based, systemic) to improve the quality of education for students who appear to be under-achieving and/or underserved?
Multiple sources of data, including qualitative interviews and surveys, can help identify where inequity may be undermining programming and/or where stronger equity strategies are needed.
Instruction and Assessment Design
Creating learning environments using the principles of Universal Design for Learning.

Incorporating techniques of cultural responsiveness.

Providing transparency about student performance levels and progress.

Customizing additional instructional support and coaching in response to student needs.

Empowering students through individual or personal learning plans in which students set goals and make plans for accomplishing those goals, as well as reflections with educators, students, and parents on accomplishments and where there is need for greater attention.

Teaching literacy strategies across the entire curriculum.
Lifelong Learning Skills
Coaching in developing strong growth mindset, social-emotional skills, and habits of work.

Supporting students in understanding how they best learn, what types of accommodations and supports are needed, and how to advocate for themselves.
Supports and Opportunities
Broadening horizons so students discover the world, interests, and aptitudes.

Building social capital through internships, mentorships, and teaching students how to build powerful networks.

Providing wraparound services that address nutrition, mental health, transportation, child care, or other core services needed to support access and learning.

Providing strong career and college development, including opportunities in the workplace and community, building networks, developing mentors, and transitional support through the college admissions process.
It's easy for this list to become a long list of every possible thing schools and teachers need to do to help students be successful. Our challenge is to try to cull the most important, high leverage strategies and create agreement that they should all be in place – and if they aren't, then schools aren't living up to creating an equitable environment. So test each idea out – is it ever acceptable to not provide them?
Follow this blog series:
Learn more: