"CBE allows me to be teacher that I always knew that I could be"
CompetencyWorks Blog
---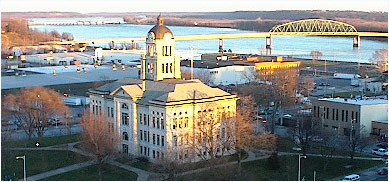 "CBE allows me to be teacher that I always knew that I could be and that I should be. It's allowed me to be a facilitator. Students are now coming to me as a resource rather than as the source of information." That is what Muscatine High School language arts teacher Chanda Hassett told Iowa's State Legislative panel about competency-based education.
As reported in an article Competency based education draws rave reviews in Iowa House hearing by Jason Noble in the Des Moines Register website, both teachers and students were enthusiastic about their competency-based pilot. (If you haven't read it, here Elizabeth Sturm's student at Muscatine's reflection on competency education)
I hear the students were incredibly powerful speakers with great insight into competency education.
Halie Osborn, a junior at Muscatine High School testified, "I have a lot of friends in college at this point and they've all told me that freshman year is the worst because they don't know how to study. CBE has taught me how to study."
It's reported that Chanda Hasset said she "can't go back" to teaching the old way. Does this mean that competency education is going to take hold and never let go?