Setting Students Up For Failure?
CompetencyWorks Blog
---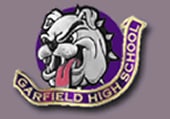 Teachers at Garfield High School in Seattle WA are boycotting – they have voted to not administer the district-mandated Measures of Academic Progress (MAP) standardized test. The formal reason for the reason behind the boycott of this specific assessment, one of many used in Seattle, is it not aligned with state standards or the district curriculum.
I happened to be in the car yesterday and caught an interview with  Jesse Hagopian, a high school history teacher on the radio. (Here is his op-ed that was published in the Seattle Times.)   He explained that the teachers felt that it was unfair to studentsl in fact he described it as setting students up for failure, as the test included math content that the students had not been exposed to as the curriculum was not aligned with the test.
That's one of the premises of designing assessments for competency-based environments – students need to have demonstrated proficiency (not just be exposed to the curriculum) before taking summative assessments. In fact, when used appropriately, MAP, an online, adaptive assessment, can be used to help understand where a student is on their learning progression when they first enter a school so that instruction can be targeted.
Hagopian also explained that the teachers were generally concerned with standardized tests that were not assessing the deeper learning skills of creativity and problem-solving. He suggested that other types of assessments would be more helpful.
That's what building systems of assessments is all about. If you are interested in the topic, you can join us on Friday at 2:30 ET for the webinar featuring Casco Bay High School, Vergennes Unified High School, and the Center for Collaborative Education to hear about how these schools are building their capacity for designing assessments that are meaningful to students.