Competencies For Competency Education?
CompetencyWorks Blog
---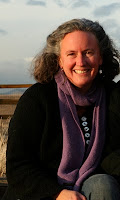 With the help of our Advisory Board, Susan Patrick and I have been trying to sketch out a) which competencies are needed to implement competency education and b) what a core set of trainings would look like to support state, district, and school personnel in developing these competencies. We don't have funding for this, nor do we know of anyone else who has funding – but we think it is important to put these ideas out there as states, districts, and schools charge ahead, and we need to be able to make the best thinking and best resources available.
We have been thinking about creating a set of "badges" based on a framework within which we can capture the essential knowledge and skills. Depending on your role, what you will need to know and be able to do is different.
Our rough draft ideas are below – but we know it's not quite right.  First the language needs to be inspiring and capture the spirit and joy of learning. Second, the overarching framework doesn't work quite right. We also have a long way to go to get these key questions right.  We'd love to hear your ideas about how to break this up in a meaningful way for schools and educators. In fact, if you have already started to create a set of competencies  or a badging process for the adults, please tell us about it as we might be able to build off of your efforts.
Initial Draft of Competency Education Badges
Expert (4): I've had successful experiences in competency education that produced increased achievement for students and can support my peers.
Experienced (3): I've implemented it – it may not be perfect but I'm learning from my mistakes.
Novice (2): I'm working on planning and early implementation right now. Wow I have a lot of questions.
Explorer (1): I'm becoming familiar with the concepts, implications, and design choices.
1.    Engagement and Communication
What is competency education?
Why is it important?
How to engage educators, students, families, and broader communication?
How to create an engagement plan?
2.    Designing for Personalization and Proficiency
How to create student voice and choice?
How can we personalize education so students get what they need?
What do we need to do to support the concept that students advance upon mastery?
3.    Creating an Infrastructure for Learning
 How do we design competency frameworks and rubrics?
What is our system of assessments?
How do we calibrate to ensure alignment and rigor?
What needs to be in place to support deeper learning and demonstration of competencies?
How can we provide feedback on progress that is meaningful to students, parents and higher education?
4.    Delivery and Operations
How will you know where students are on their learning progression?
How will you ensure that students are able to get instructional support based on their learning progression, especially when there is wide variation of skills across students?
How will day, week, courses, semesters, and annual schedules be designed to support students to stay on pace and advance upon mastery?
5.    Anytime/Anywhere Supports and Opportunities
How can you structure expanded learning opportunities for students to learn and apply knowledge and skills?
What needs to be in place so that students get the supports they need when they encounter material that is too challenging, or when they have gaps that are creating barriers to learning?
What role is online and blended learning going to play?
What partnerships need to be established?
6.    Continuous Improvement for Districts and Schools
What is the essential information that needs to be transparent to students and families?
How can resources be deployed to best support personalized, competency-based schools?
What are meaningful metrics to support continuous improvement?
7.    Supporting Educators
How does classroom management change in a personalized, competency-based classroom?
What are the skills and supports teachers need to make the transition?
How can we design an effective feedback/evaluation system for educators?
What are the changes needed in other parts of the education system to fully prepare and support educators?
8.    Information Technology
What is the information that you need to support students and teachers?
How will you use this information?
What are the systems you will need?
9.     Adaptive Leadership and Change Management
How can you create innovative space for others and for yourself?
What skills do you need to develop for your own personal mastery given your role?
What are techniques for managing change so that key stakeholders can provide feedback and mid-course corrections can be made quickly?
Personally, I like the way the rating scale would work. It really honors the expertise that is developed through implementation. I'd always be a 1 because I analyze and synthesize what is being learned…but I have never applied the knowledge and skills. That's the way I think it should be.