Getting Your Feet Wet Reading List
CompetencyWorks Blog
---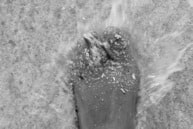 The question came up the other day, what are the best 2-3 short readings for someone that hasn't been exposed to the idea of competency education to read?  Susan and I were talking about this and we came up with the following (below).
We'd like to know what you use to engage people in thinking deeply about competency-based, proficiency-based, performance-based, or mastery-based learning.  We are keeping a Recommended Reading List up to date…so please forward helpful resources to us.
Getting Your Feet Wet Reading List
1) To Learn About What's Wrong with the Traditional System. 
In The One World School House, Sal Khan provides two easy to read chapters containing historical insight and information about the fundamental flaws in the traditional system. In  the chapter "The Prussian Model," he describes how the structure of today's schooling developed with its grade levels, calendar, semesters, and daily schedules. In "Swiss Cheese Learning," he outlines the flaws in the problem, emphasizing that even our A+ students end up advancing with gaps in their knowledge that may create significant challenges later on.
2) To Learn About What Competency Education Feels and Looks Like at the School Level
•  Watch the videos at Maine's Center for Best Practices.  The three must-watch videos are Bean Elementary School on Student Voice and Choice, Lyman Elementary on Demonstrating Learning, and Williams Elementary on Unpacking the Standards.
•  Making Mastery Work is one of the best sources out there to help develop understanding of what competency education looks and feels like at a school level. It has a lot of examples from ten schools – so we suggest people flip through or pick  a few places to read that is of interest to them.
3) To Learn About What It Will Take to Transform Our Current Education System
•  The issue brief Necessary for Success: Building Mastery of World-Class Skills – A State Policymakers Guide to Competency Education offers the five part definition, a sense of how competency education is unfolding across the country, and an overview of the big policy issues.
•  In order to stimulate the conversation on equity and help people get their heads wrapped around the redesign, we think the post Think Swiss Cheese can be helpful in giving a sense of how competency education is making inroads.