Competency-Based Education Quality Principle #2: Commit to Equity
CompetencyWorks Blog
---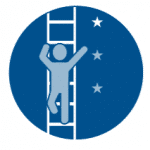 This is the third article in a series based on the book Quality Principles for Competency-Based Education. You can find the section on Principle #2 Commit to Equity on page 37. The links to the other articles can be found at the bottom of this page and will be updated as they are posted. For more on equity, see Designing for Equity: Leveraging Competency-Based Education to Ensure All Students Succeed.
The pursuit of quality and the pursuit of equity have a reciprocal and reinforcing relationship. Honestly, I don't know how you do one without the other. Although people and schools turn to competency-based education for many reasons, creating a more equitable system is inherent in what it means to create a competency-based system. We are trying to design a system in which success is the only option.
It helps to understand why the traditional system needs to change. Our understanding continues to deepen about how the traditional system undermines efforts of schools to create more equitable achievement.
The traditional system was never designed to achieve equity. Our time-based, A-F grading system was never designed to help every student learn. It was actually designed to help everyone get some basics and then to rank and sort to determine which students should advance to higher levels of school.
There are features of the traditional system that undermine efforts on the part of schools to help every student achieve. As outlined in the paper, there are at least ten features of the traditional system that undermine equity. Here are five of the most harmful. (See pages 13-14 for the full list.)

The traditional system is built on a fixed mindset — the notion that people's "abilities are carved in stone." If educators don't believe that students can learn, then they don't have a sense of efficacy about their own ability to teach either. When a school gets worn down by reform after reform that don't make much difference, it can lead to a sense of disempowerment or going through the motions throughout a school culture.

The traditional system articulates opaque learning objectives and performance expectations with limited information for students about their learning cycle. Students receive grades with little guidance on what is needed to do better or opportunities for revision. If you don't know what it is to be successful, it is hard to know how much effort to put forth. Getting a C with a stream of comments may provide feedback but students never have a chance to revise and learn how to do it effectively.

The traditional system allows high variability in how educators determine proficiency. How can it be that two students from two different schools have the same high grade point average, but one is competitive for an elite college and one needs remediation at a much less competitive school? Furthermore, within schools there can be variability of grading as well. In some cases students may get higher grades for good behavior and not be successfully mastering the skills and content. In other cases, students are dinged for behavior that is viewed as non-compliant and get lower grades even if they are high achievers.

The traditional system uses academic grading practices that can often send mixed messages and misleading signals about what students know by reflecting a mix of factors, including behavior, assignment completion, and getting a passing grade on tests, not student learning. It's important for students and parents to know about how students are progressing. However, A-F grading can signal that students are learning more than they actually are when they get points for efforts or good behavior. This is a dangerous situation that has led to high achieving students being shocked to discover that they need to pay for remediation when they get to college, adding to what may already be a very expensive endeavor.

The traditional system is time-based. Schools batch students by age and move them through the same content and courses at the same pace. Students advance to the next grade level after a year of schooling regardless of what they actually learned. This feature is harmful to students who are achieving above grade level and have to endure boredom day after day. It caps achievement of our students and excellence in our education system. Students with gaps feel that no one cares as they are expected to try each year to engage with grade level curriculum with little support to build the skills to help them be successful. Passing students on without an intervention plan to repair gaps is by far one of the most inequitable practices and one that impacts students sense of worth, hope, and motivation.
A culturally responsive teacher must be willing to engage in deep introspection of personal biases and their impact on classroom instruction. Part of the job of the principal is to provide professional learning which will forward this work and elicit strategies to address the results of this introspection. Because so few teacher preparation programs support pre-service teachers through this type of personal analysis, principals are left to guide their staffs through it. But, a principal cannot lead where he or she is not willing to go. School leaders must also engage in effective professional development to guide introspection of their personal biases and develop ways to work around them. — Joseph Ellison, Principal, Martha Layne Collins High School, Shelby County Public Schools, KY, 2017[1]
Thus, committing to equity means eliminating these types of destructive features that lead to ranking and sorting students while replacing them with practices that engage and support students.
Equity Starts With a Culture of Belonging and Inclusivity
To date, most schools on the path toward more equitable competency-based systems have focused on structural changes. We have learned over the years that creating a more equitable system actually starts with vibrant school cultures that emphasize relationships, belonging, and inclusivity. The culture of traditional schools have emphasized order, safety, and compliance. Of course we want our schools to be safe. We also want to have students actively involved in their learning, participating in collaborative learning, and so excited about what they are discovering that they might run down a hall to tell their teacher. A compliance orientation that expects students to follow rules and only do what they are asked to do shuts down the ability of students to develop agency, an important aspect of becoming lifelong learners. Creating a shared culture and code of cooperation can be a much more powerful way to help students learn the desired behaviors needed for a school to support all students in their learning while also building a sense of belonging and inclusivity.
Remember to Challenge Bias
As trust builds in a school, among teachers and between students and teachers, it will be important to begin the hard work of looking for, identifying and addressing bias. We all have bias that shapes our perceptions of other people based on personal experiences, the images and soundbites we "breathe in" through media all around us, and in some cases because of beliefs. Bias is institutionalized within organization and data can help identify where it is taken hold. However, the bias we carry is deeply personal and deeply rooted. We need to rely on each other to help us find where it is hiding in our hearts and minds and eliminate it.
[1] Ellison, J. (2018). Cultural responsiveness starts in the principal's office. CompetencyWorks. Retrieved from https://www.competencyworks.org/equity/cultural-responsiveness-starts-in-the-principals-office/?x=0&y=0&_sf_s=ellison.
Read the Entire Series:
Advance Upon Demonstrated Mastery