Congratulations to Pahara Institute's 2015 NextGen Leaders
CompetencyWorks Blog
---
We know that several sectors of the education innovation field share the problem of lack of diversity. The consequences of this are huge, as we risk not drawing upon the best knowledge and robust networks. We undermine our creativity as a field and fail to credential ourselves as trustworthy to people and communities of color. Most of all, the very fact that our leadership is too, too white suggests to me that we are in fact either operating with explicit bias or allowing ourselves to have implicit bias to shape our field. If we have this problem in our organizations, it is very likely that it is also shaping our practice, technical assistance, and advocacy.
The Pahara Institute is trying to correct this problem by "identifying, strengthening, and sustaining diverse, high-potential leaders who are reimagining public education." I was delighted to identify at least four members of the Pahara Institute 2015 NextGen Network who are working in organizations that are advancing competency education or blended learning.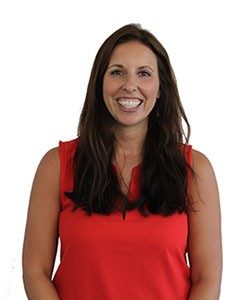 Keara Duggan is a Senior Consultant on the Education Elements Design & Implementation Team. In this role, she partners with school districts to design, launch, and support personalized learning models to accelerate student achievement. She is deeply passionate about ensuring under-served and rural students have access to an excellent education.
Keara began her career as a Teach For America corps member, serving as a third grade teacher on the Navajo Reservation in New Mexico. Since then, she has managed development, operations, programming, communications, curriculum design, and professional development projects for education organizations in the non-profit and for-profit sector, including Education Pioneers, Teach For America, InsideTrack, and Brooklyn Historical Society. She has also been privileged to be an inaugural member of the Rural School Leadership Academy. Keara received an M.A. in Public History from New York University and a B.A. in History and International/Intercultural Studies from Claremont McKenna College.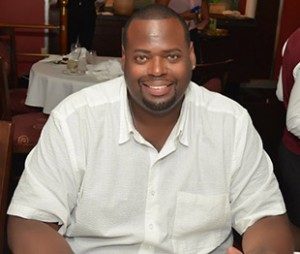 Carlos Moreno is a passionate educational leader committed to supporting school and district leaders who are creating high-quality, non-traditional schools. He is currently National Director of School Network Support & Innovation for Big Picture Learning, a nonprofit organization that has developed over 150 such schools in the United States and internationally since 1995.As Big Picture's National Director, Carlos leads and supports a team of regional directors, designs and coordinates Big Picture's several annual convenings, and coordinates leadership development and support services for principals in Big Picture's Network. He also leads Big Picture's work with scores of non-Big Picture schools that wish to incorporate elements of the Big Picture Learning design.
Carlos has played many roles in the Big Picture Learning network; first, as a teacher and then principal, Assistant Superintendent, and Interim Superintendent at the Met School in Providence, Big Picture's first school, and then as a regional director in New Jersey. He has been National Director since 2012, serving as a tenacious voice for enriching and expanding opportunities for youth.
Carlos is an author and speaker, but is most comfortable as a roll-up-your-sleeves expert practitioner in designing highly engaging learning opportunities and environments for youth, particularly those who have not been served well by traditional schools. He is currently leading a Hewlett Foundation supported project focused on developing leaders and leadership for equity. Carlos holds undergraduate degrees in marketing and business from Johnson & Wales University along with a Master's Degree in Educational Leadership.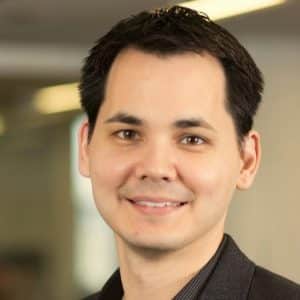 Chris Liang-Vergara was named as one of the Top 40 Innovators in Educations in 2013 by the Center for Digital Education. He is currently the Chief of Learning Innovation at LEAP Innovations, a nonprofit in Chicago that supports pilot studies of personalized learning models and provides training space to connect educators, entrepreneurs, tech companies, learning scientists, and students to develop next-generation models, share ideas, and co-develop solutions. He is also a co-founder and co-leader of the Community of Innovative Practice, a safe, honest place for practitioners of personalized learning and competency-based education models to discuss challenges in the work. Membership is by invitation only and reserved for individuals that have demonstrated leadership in the field.
Most recently, Chris led the transition to blended/personalized learning for FirstLine Schools in New Orleans. Every FirstLine school he helped transform experienced record academic growth and cost savings for the institution. Chris has taught at all grade levels, set growth records at many of his former institutions, and has experience in public, private, and charter school institutions. He holds BAs in Biology and Secondary Education from Washington University in St. Louis and an Ed.M. in Curriculum, Technology, and Education Reform from the University of Illinois at Urbana-Champaign. He is also a happy father and husband.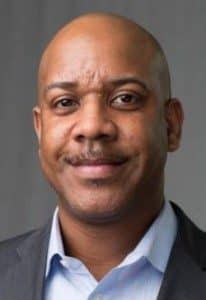 Al Motley serves as Matchbook Learning's Chief Technology Officer, responsible for overseeing all of the company and schools' IT hardware, software, and instructional technology design and implementation needs. As a member of the operations team, he leads the identification and deployment of new tools and platforms to achieve the organization's academic mission. He also develops systems, supports, and trainings to maximize Matchbook Learning's staff and students' daily technology use.
Prior to joining Matchbook Learning, Al served in the same capacity for Touchstone Education, a leading blended charter management organization based in Newark, New Jersey. Prior to Touchstone, Al was the Director of Information Technology at Mastery Charter Schools, a charter management organization in Philadelphia, Pennsylvania. He was also a Vice President at Monarch Consulting, which provides technology solutions for small business and non-profits.
Take a look at the list of the NextGen 2015 leaders to see if there is anyone who is knowledgeable and working to advance competency education. And if you have an emerging leader in your organization, make sure they apply to join the Network next year!
We can correct our problem if we make it a shared priority.