Empowering Teachers
CompetencyWorks Blog
---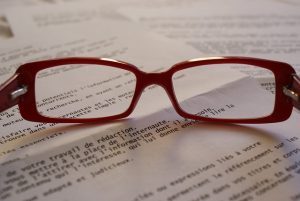 This is the sixteenth article in the series Implementing Competency Education in K-12 Systems: Insights from Local Leaders.
In competency-based schools, a collaborative and empowered cadre of teachers is the engine that drives learning. Student learning depends on a strong adaptive instructional cycle that, in turn, depends on skilled teachers using their professional judgment that, also in turn, depends on the structures and cultures of the organization. Missy DeRivera, a homeschool teacher at Chugach School District, explained, "The leadership question is always central to our work. Is this best for kids? That is at the core of our entire district. We identify what is best for kids and then we figure out how to make it happen."
Strong Professional Learning Communities
It is difficult, if not impossible, to build the calibration mechanism that is essential for competency education to be effectively implemented without strong professional learning communities. It is also an ingredient for an empowered cadre of teachers. Sanborn Regional School District placed PLCs as core to operations right from the start. Their administrative team recognized that reorganizing in the district would require an investment of time, and opted for Professional Learning Community meetings over weekly informational staff meetings. As Ellen Hume-Howard, Director of Curriculum and Instruction, stated, "Doing this has been challenging and the administrators have worked hard at communicating to staff in other ways, but we believe PLC time is important and our calendar reflects this belief."
Jonathan Vander Els, Principal of Memorial Elementary, emphasized that one of the principal's most important leadership functions is to support PLCs, making sure they have the time to meet and are staying true to the norms that allow them to be a source of collaborative, professional development. "Principals and district leaders have the power to make sure there is freedom to have hard conversations in safety," he said. "It starts with distributed leadership models that understand and value teacher leadership in creating a dynamic learning culture within the school."
Aligned Human Resources System
Soon after converting to competency education, many districts find that they need to modify their human resources operations, including hiring, orientation, professional development, and evaluation.
Hiring and Orientation
Competency education is changing the way districts think about hiring. In the traditional model, they searched for teachers who had experience in teaching the curriculum for a specific grade. "Now we look for teachers who are interested in teaching students and know the discipline so they can help students who are in different places along their learning progressions," explained Ellen Hume-Howard, Director of Curriculum Development at Sanborn Regional School District. Doug Penn, Districtwide Principal at Chugach, emphasized this with, "We don't hire teachers, we hire members of a team. We don't want people to compartmentalize."
At Lindsay Unified School District, the hiring process is more robust now than it has been in years past. Prospective employees are introduced to the model ahead of time to gauge their interest, and the final step is an in-depth conversation with the principal regarding the district philosophy. "We always empower our staff," said Jaime Robles, "so we need to make sure we hire individuals who share our belief systems on how students learn and what motivates them." At Sanborn, much of the orientation takes places within PLCs, while new teachers at Pittsfield School District are assigned a mentor to help them align competencies, rubrics, and assessments, as well as learn how to manage a personalized classroom.
Professional Development
In the well-developed competency-based districts, student learning is the driving force behind professional development. Teachers pursue opportunities that build the skills they need to be more effective in helping students to learn and to pinpoint those areas where learning isn't yet taking place. Professional development takes place within the classroom as teachers use formative assessment to inform their own instruction. It takes place within PLCs and in designing individual professional development plans. When teachers work together collaboratively, knowledge is constantly being exchanged. The ongoing process of calibration and discussion of student work builds assessment literacy so teachers are better able to provide feedback to students. According to Doug Penn, "Performance-based approaches encourage collaboration. Once we became performance-based, the teacher retention rates shot up. It helped us to create the conditions to pursue professional development."
At Lindsay Unified School District, attention is also paid to educator learning through the development of a set of adult competencies. Rebecca Midles, now the Director of Performance-Based Systems at District 51 in Colorado, explained it as, "At Lindsay, we are growing mastery at all levels, supporting adults in the system as respectfully and as meaningfully as we support our learners in the K12 system." The district's work on adult learning is considered part of a continuum, not a static curriculum. The topics covered include focus areas such as leadership (purpose, vision, mindset, capacity building, and relationships), personalized mastery, instructional and assessment strategies, and data driven cycles of improvement. These adult learning opportunities are role-specific so principals can use this information to determine needs of their staff and highlight strengths."
Evaluation
Chugach has developed an evaluation system that reflects the organization-wide focus on learning. The staff development and evaluation process is remarkably similar to how students are assessed, in that it's all about learning. It's based on standards wherein staff provide evidence of their learning. The evaluation has several components, including self-evaluation; comments and observations from students, parents, coworkers, and community members; individual meetings with the administrative supervisor; development of individual goals and action plans; collection and presentation of artifacts to support self-evaluation; and assistance in meeting district goals.
The evaluation process feeds directly into a performance pay policy structured in alignment with the district's shared purpose and team spirit. The individual evaluation scores are averaged across the workgroup each year, and the average score is used as the multiplier for performance pay. Bob Crumley notes, "We've balanced individual improvement with incentives to support each other. While the score and the performance pay are significant, even more significant is the process of holding deep reflection-based discussions about our work; what is going well and what are our individual and organizational opportunities for improvement."
At Sanborn Regional School District, Superintendent Brian Blake expanded the evaluation system to focus on the domains of learning communities, student engagement, and climate and culture as well as classroom competencies focused on instruction. They continue to explore how to build in more formative assessment that can help improve practice and what it means for teachers to become master teachers when they exceed the standards of the evaluation system.
More advanced competency-based districts find they need to rethink teacher evaluation to be consistent with the organizational culture and guiding beliefs about learning and motivation. There are likely to be inconsistencies between the values and beliefs undergirding the personalized, competency-based approach and those informing the state teacher evaluation systems and state professional teaching standards. These are opportunities to engage state leadership as well as reflect more deeply upon and re-commit to the shared purpose and guiding principles focused on helping students learn.
Autonomy and Creativity
Doug Penn suggests understanding the role of educators by thinking about "a triangle surrounded by an enormous circle of students' ever-changing interests and passions." In his description, the triangle sides are made up of a) the standards that define what students need to know, b) how they consider the assessment in the design process, and c) instruction that identifies how the students are going to learn it. There is ample room for creativity in this model, as it can be co-designed with students and act as an iterative process that takes time to fully align. "The opportunity for creativity can be intimidating," Jed Palmer, head teacher at Tatitlek Community School in the Chugach School District, adds. "We are open about it—it can be scary when you know you need to do better, but it's not exactly clear how… It may feel like a teacher is walking on a tight wire without a net, but our job is to not let each other fall off. It can be really rewarding." Thus, supporting teachers requires conditions that provide collaboration, coaching, and supporting professional development as educators.
Teachers in competency-based environments have significantly more autonomy than those in traditional schools to be creative in how they engage and design learning experiences for students. In return, they have the responsibility for helping students reach proficiency. Teachers often have the primary responsibility of credentialing students based on the demonstration of mastery of the learning objectives, although districts may have other mechanisms in place to manage quality assurance. Thus, teachers are often asked to use their professional judgment in facilitating student learning and progress, providing additional instructional support when needed, and credentialing that students have reached proficiency.
In describing how Chugach provides autonomy for teachers, Doug Penn explained it as, "You can't empower people by just saying it. We have to create the conditions for our teachers to succeed. We foster a culture where teachers can find success through networks and structures, and where they have the freedom to work together to find solutions and make decisions. We also have systems in place. You need both a strong culture of learning and the systems to support it."
For more information, explore this whole blog series:
Blog #1 Introducing Implementing Competency Education in K–12 Systems: Insights from Local Leaders
Blog #2 What Is Competency Education?
Blog #3 Investing in Shared Leadership
Blog #4 Constructing a Shared Journey of Inquiry, Shared Vision, and Shared Ownership
Blog #5 Engaging the Community
Blog #6 Creating the Shared Purpose
Blog #7 Investing in Student Agency
Blog #8 Clarifying the Overall Pedagogical Approach
Blog #9 Configuring the Instruction and Assessment Model
Blog #10 Constructing a Common Language of Learning
Blog #11 Creating a Common Language of Learning: A Continuum of Learning
Blog #12 Creating a Common Language of Learning: Rubrics and Calibration
Blog #13 Creating a Common Language of Learning: Habits of Learning
Blog #14 Policies for Personalization: Student Agency
Blog #15 Policies for Personalization: Levels, Pace, and Progress