Going Deeper with New Resources
CompetencyWorks Blog
---
It's helpful to read all the papers that get released on competency education and other related efforts…but they never totally help you understand how to do something. Thus, I keep my eyes out for resources that allow you to go deeper more easily.
There are two new resources that I think could be helpful to educators – Making Mastery Accessible by reDesign and Illuminating Standards at the Center for Student Work. And if you know of others that you have found helpful to you in your work, please pass them on.

Making Mastery Accessible was developed in partnership with Springpoint and is supported by Carnegie Corporation as a follow-up to Making Mastery Work. It can help you navigate terminology and there are lots of resources from other schools so you can see how they have organized their schools, what they have developed as overarching competencies, and access lots of teaching resources. There are also tools developed by reDesign to help you think about your process of conversion. For example, there are a number of design tools including readiness, adoption process, and grading policies.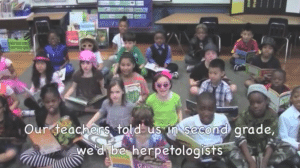 Illuminating Standards is a project to help people see how they can use project-based learning and performance tasks to help students meet the standards set out in the Common Core. It's been developed through a partnership with Expeditionary Learning and the Harvard Graduate School of Education (check out the home page, as there are a lot more resources available there). There are great videos about how to teach standards using project-based learning and student voice/choice. You will also find projects and examples of student work at each grade level.
Both sites have a lot of material, so you might want to dedicate an hour or have a team of people look through to find out what might be most useful in your work right now.
See also: