Henry County Schools: Impact Academy
CompetencyWorks Blog
---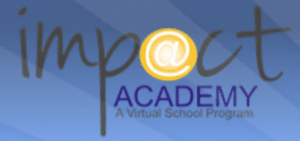 This post is part of a the series on Henry County, Georgia. This is the last of five posts. Read them all the way through: Post #1: Four Big Takeaways, Post #2: Ensuring Success for Each Student, Post #3: Scaling Strategies for Mid-Size Districts, Post #4: What All of This Means for Schools, Post #5: Impact Academy.
Of the many innovative steps Henry County has taken is the Impact Academy, designed to give students a non-traditional option to their school experience. Impact Academy serves secondary school students through a blended virtual school or enriched virtual school. Okay, that's a bit confusing. It's a virtual school because students can spend most of their time learning at home and teachers work at their homes two days per week. However it's blended in that students come to school for up to two days per week to get face-to-face support from teachers and collaborate with other students around projects. Aaryn Schmuhl, Assistant Superintendent for Leadership and Learning explained it as, "We wanted to do enriched virtual learning. The online curriculum is the core of the work, with teachers available to work with students who need extra help. Students can come in any time, but they are required to meet with their teachers if they are struggling or falling behind. Essentially, the program becomes more structured the more students struggle."
For eleven years, Henry County had been developing and using their own online content, combining their course catalog with that of Georgia Virtual School to offer a wide variety of courses. When they realized that 13 percent of the students were being served through private schools, home schooling, or virtual schools, they decided they needed to expand their options. By building out the district capacity to provide online educational opportunities, they are also able to ensure that it is consistent with the personalized, competency-based approach. Currently, 720 full-time and 1500 part-time students are served in a row of nine trailers on the grounds of Henry County High School.
Steve Thompson, the Director of Impact Academy, explained that the instructional design is organized around digital content + live instructional sessions + project-based learning. Students have choices about how they engage in their learning either through projects or by working online. Voice and choice is built into the instructional model. Students have choice in how they learn, choice among items in playlists, and the ability to co-construct projects, culminating in public exhibitions. Impact Academy is using Edgenuity as digital content.
Thompson also explained that if a student completes a project that doesn't demonstrate the targeted level of rigor, teachers will ask for revisions or require the student to work through the core curriculum to ensure they are able to demonstrate proficiency in the targeted skills. He noted, "Teachers are the arbiters of rigor." I couldn't help but think about New Hampshire's Virtual Learning Academy's new student-centered design as I learned more and more about Impact Academy. My prediction: Within five years, every state and/or big district will soon have enriched, student-centered schools that will introduce much greater innovation in how organize learning experiences.
According to Thompson, designing around projects enables much greater interdisciplinary learning. Students can work simultaneously on standards from across the disciplines. He suggested that well-developed projects become "course-like," opening the door to a new way to organize learning beyond academic disciplines. "We can create projects in which the standards dovetail, except math is a little more challenging because it requires a more targeted approach," he said.
Henry County is working to update policies to be more consistent with the more personalized approaches. For example, they now have graduation ceremonies in May, July, and December to allow students to graduate as soon as they are ready – or a bit later if they need more time.
Going forward, the team at Impact Academy wants to figure out how to better serve older students with very low skills. As with most high schools and alternative schools, the challenge is determining how to help students accelerate their skills and meet all the graduation requirements – either credits, demonstrated skills, or both. The state of Georgia has recognized this challenge by creating a new math course that is considered a high school credit for students who are still building up elementary and middle school math skills. This creates the ability to have a more competency-based progression rather than just assuming all students will benefit from being taught the ninth grade curriculum.