Putting the Pieces Together
CompetencyWorks Blog
---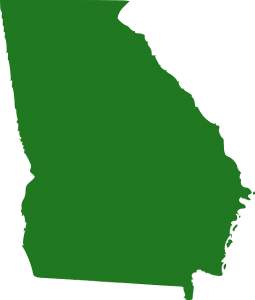 This post originally appeared at the Foundation for Excellence in Education's The EdFly Blog on February 1, 2016.
In the midst of holiday preparations, Georgia Governor Nathan Deal's Education Reform Commission issued its final report and gave competency-based education advocates a little present.
With a clear charge from the Governor to develop a system allowing students to progress and learn at their unique pace, the Commission's Move On When Ready Subcommittee gave careful thought to the many different ways new learning pathways could be developed or expanded for Georgia's students. One of its recommendations was to begin the transition to a competency-based education system—an important component of personalized learning that allows students to advance to higher levels of learning when they demonstrate mastery of concepts and skills regardless of time, place or pace.
Even before the subcommittee began its work, Georgia had made significant steps to encourage innovation in education and regulatory flexibility for schools and districts testing new ways to personalize learning. In fact, the core pieces were already in place to accelerate the adoption of competency-based education. The subcommittee's final recommendations clearly communicate the priority and leverage the opportunities already available in Georgia.
Strong State Support
Since the 2013 report of the Governor's Digital Learning Task Force, Governor Deal's support has been strong. The task force made six competency-based learning specific recommendations. The recommendations spanned from assessments to funding, with an overarching theme to "provide blended and competency-based learning opportunities, so that PK-12 and postsecondary students are able to broaden, accelerate, or otherwise pace their learning appropriately and ensure mastery before progressing." The Georgia Department of Education has also demonstrated its commitment to this policy through Georgia's Path to Personalized Learning. The path provides more information on a variety of state-level resources available to schools to help them transition to personalized and competency-based learning.
Mechanism to Provide Flexibility
Georgia has adopted a unique approach to providing flexibility through local governance reform. In particular, the state's Charter Systems model and Investing in Educational Excellence/Strategic Waivers School Systems model provide districts with substantial opportunities for statutory and regulatory flexibility in exchange for increased accountability.
An Innovation Fund
Georgia's Innovation Fund began under the auspices of Race to the Top and has been in place since 2011. The program is well established, with solid procedures, applications, timelines and guidance for schools. An additional benefit is that the determination of fund priorities and eligibility requirements are not in statute or rule, thus ensuring sufficient flexibility and authority to incorporate competency-based education.
The groundwork has been clearly laid, and Georgia already has large districts that have indicated interest in or begun the transition to competency-based education. In particular, Fulton and Henry counties are providing best practices that other schools can learn from.
ExcelinEd worked with the Commission to develop these recommendations; we look forward to supporting the Governor's Office efforts to develop a series of competency-based education pilot programs and to incorporate the model into Georgia's Innovation Fund and school governance models.
See also:
---
Karla is the State Policy Director of Competency Based Learning for the Foundation for Excellence in Education. Previously, she served as Special Assistant to the Deputy Superintendent of Policy and Programs at the Arizona Department of Education. Karla also served as the Education Policy Advisor for Governor Brewer and as the Vice-Chair of Arizona's Developmental Disabilities Planning Council. Her experience includes serving as Director of State Government Relations for Arizona State University (ASU) and as a senior policy advisor for Arizona's House of Representatives. Karla received her B.A. from Indiana University and an M.P.A from Arizona State University. Contact Karla at Karla (at) excelined (dot) org.