How Competency-Based Grading Has NOT Changed Our School's Transcript
CompetencyWorks Blog
---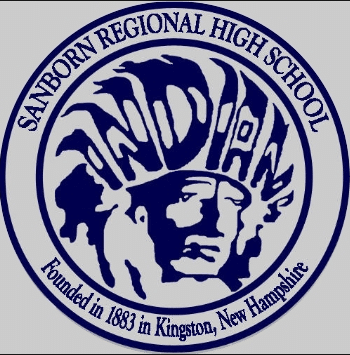 My school district implemented a K-12 competency-based grading and reporting system four years ago. The implementation included the adoption of a set of common competency-based grading practices that all teachers use in their classrooms and competency-based report cards that measure student progress toward mastery of course-based competencies. As the building principal, one of the most common questions that I am asked by students, parents, and even administrators from other schools who are considering this model for their school, is how our transcript has changed. They are surprised to learn, in fact, that little has changed about our transcript.
The purpose of our high school transcript, just like any other high school transcript, is to provide a final record of a student's performance at our school. Our transcript lists each course a student took, their final course grade, and how many credits the student earned. Other information, such as:  Class Rank; Grade Point Average (weighted or non-weighted); Attendance Information, and Diploma Type are optional features that can also be printed on a transcript as needed.
Our transcript explains to the reader what the final grades of E (Exceeding), M (Meeting), IP (In-Progress), and LP (Limited Progress) mean. It also explains what it means for a student to get a code of NYC (Not Yet Competent) or IWS (Insufficient Work Shown), both of which result in no credit awarded for the course.
Our school has identified six school-wide 21st century learning expectations. These include a student's ability to effectively communicate, creatively solve problems, responsibly use information, self-manage their learning, produce quality work, and contribute to their community. Since each teacher in each course at my school assesses students on these expectations, the transcript provides a summary of these grades so the reader can see a student's progress in mastering them over the course of their high school career.At one point last year a team of administrators from my school had the opportunity to address an audience of admissions representatives – one from every single public and private college and university in the state of New Hampshire. They showed this group that the transcript from our competency-based school looked exactly like a transcript from a traditional high school. Then, they began to talk about how the differences between our transcript and the tradition school's transcript are not in the grades themselves but what the grades represent.
To emphasize that point, my administrators looked at two students who both had the grade of an 80 in their Forensic Science class. To the admissions representatives and to the naked eye, it appeared that both students had achieved the same skillsets. When they looked further into the report cards for these two students in that Forensics class, it became apparent through the differences in their competency scores that the two students had very different skillsets and a very different set of strengths and weaknesses. In both cases, however, these students mastered their Forensics competencies at least at a proficient level and when combined, both grades worked out to be the same final course grade.
The message for the college admissions representatives that day was that our transcript, just like any other high school transcript, is just a snapshot of data on a student. Admissions representatives agreed that in some cases, that snapshot may be enough to give them the information they need but in many cases, they look at other pieces of data to gain a more holistic picture of a student before making a determination on whether or not they would be a good match for their college or university. They were very appreciative of the explanation for our competency-based transcript and felt overall that the grades represented on it were a more accurate and consistent description of what students know and are able to do than grades reported on a transcript from a more traditional high school.
You can view Sanborn's grading policy on the wiki.
---
Brian M. Stack is the National Association of Secondary School Principals 2017 New Hampshire Secondary School Principal of the Year. He is Principal of Sanborn Regional High School in Kingston, NH, an author for Solution Tree, and also serves as an expert for Understood.org, a division of the National Center for Learning Disabilities in Washington, DC. He lives with his wife Erica and his five children Brady, Cameron, Liam, Owen, and Zoey on the New Hampshire seacoast. You can follow Brian on Twitter @bstackbu or visit his blog.