Learner-Centered Tip of the Week: How New is a New School Year?
CompetencyWorks Blog
---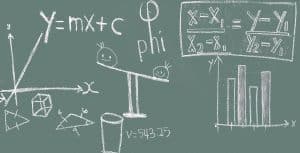 This post originally appeared at the Learner Centered Practices Blog on September 11, 2018. Belolan is the instructional coach for RSU2 in Maine.
The new year is underway. New classes, new teachers, new supplies, new buildings (for some). But how new should the new year be in a learner centered proficiency based environment? Is it really a clean slate, a fresh start, a brand new year of learning? Maybe the start of a new school year should be thought of more as a resuming of the learning rather than a new start of learning.
After all, when learners work at their readiness levels and move forward at a pace that makes sense for their learning the idea of an "end" starts to feel a little, well, off. We no longer close the textbook in June and accept that "this is as far as we got." We no longer use the language of "finishing a grade level's targets." The learners simply keep going along the progressions in different measurement topics.
With a system of learning progressions in place, and the ability to honor the readiness levels of learners from social pK-12, it should be easier to being thinking of a learner's time in school as one continuous event. Yet most schools, RSU2 included, still have a summer vacation. This large suspension of time in school makes it more challenging to think of learning time as something that seamlessly spans multiple years. Here are some ideas for how to connect the learning from June to the learning in September, and make that gap feel more like a pause rather than a reset.
Pull out Work From Last Year: Early on in the year, like within the first week, give learners copies of their work samples from last year. Have them engage in reflecting on the work itself, highlighting strengths and growth areas. It can also be a good exercise to have them spend some time thinking about the process that went into that work sample. Was it group work? Was it individual? How was their time management? What about the quality of the piece? This will take some coordination with colleagues within and even across buildings, and it is worth it. If learners have been keeping a digital portfolio, even better.
Engage Them In A Big Picture View: Bring out the learning progressions! Instead of working with learning targets in isolation, look at them in the context of the whole progression. This can be done digitally, in Empower, or on paper with printed versions of progressions. Have the learners identify where they are in the progression, look back on all that they have done, what is coming next, and how far they have to go. High school learners can look back on their journey, and elementary learners can look forward on theirs.
Revisit Visions: Ask learners to recall class visions from last year and think about the kinds of things they did as they worked towards that vision. This could happen after the culture setting process begins as a means of reflecting and revising on the new vision. Support them through discussions about what aspects of a former vision still work in a new social grade, how they might change to reflect being older, and what might need to be added.
See also:
---
Courtney Belolan works at RSU 2 in Maine where she supports K-12 teachers with performance-based, individualized learning. Courtney works closely with teams and teachers as a coach, and with the school and district leadership teams as an instructional strategist. Courtney has worked as a 6-12 literacy and instructional coach, a middle level ELA teacher, an environmental educator, and a digital literacy coach. Her core beliefs include the idea that the best education is one centered on student passions and rooted in interdisciplinary applications, and that enjoying learning is just as important as the learning itself.