March 2018 CompetencyWorks Catch-Up
CompetencyWorks Blog
---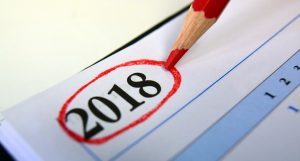 Here are the highlights from March 2018 on CompetencyWorks. Happy reading. And let us know if you have questions you want us to delve into!
CASE STUDIES AND SITE VISITS
McComb, Mississippi
ABOUT COMPETENCY EDUCATION
What Beliefs are the Bedrock of Your Competency-Based System?
What Will Students Experience in a Competency-Based School?
POLICY
Capacity in Vermont: If You Build It, They Will Change by Gary Chapin and Michael Brownstein
ASSESSMENTS
AASA Explores Competency-Based Education Grading
HIGHER EDUCATION
Grades, College Admission, and Competency-Based Education
SCIENCE OF LEARNING
The Learning Sciences: Two Perspectives by Amelia Peterson
PRINCIPAL AND SUPERINTENDENT PERSPECTIVES
Highlighting Deeper Learning Competencies in New Hampshire by Jonathan Vander Els
EDUCATOR RESOURCES
Differentiation to Mass Customization: Same Goal, Different Eras by Craig Schieber
Learner-Centered Tip of the Week: Three Ways to Bring More Learner Voice into Learning Opportunities by Courtney Belolan
Conversations with Authors About Competency-Based Education (NEW SERIES)
AROUND THE WEB
iNACOL