Must Read: From Policy to Practice in New Hampshire
CompetencyWorks Blog
---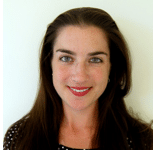 The Christenensen Institute just released "From policy to practice: How competency-based education is evolving in New Hampshire". It is a fantastic paper, providing a comprehensive look at how New Hampshire is leading the way in competency education.
One of the things I loved in this paper is the opening section that recounts Steven Spears' experience at one of the US's big three car companies, highlighting that assessment can either be used as part of the learning process or as inspection. What goes unsaid in this story is that cars that don't pass inspection in the traditional factory model still requires another step—they get fixed. In today's top-down accountability model in education, we inspect—and then still pass kids on without getting them what they need.
The author, Julia Freeland, uses the working definition of competency education developed by innovators in the field (and the one we use here at CompetencyWorks) as an organizing structure for her interviews with 13 schools. This is helpful both in understanding how schools are implementing competency education as well as an overview competency education for newbies who are trying to get their head wrapped around redesigning district systems and schooling to focus on students and their learning, not the delivery of instruction.
There are a number of issues raised in the paper that we still need to think through and catalyze toward needed change, including:
How do we get software vendors to meet our needs? Joe Crawford, the principal of Next Charter School, speaks for all of us when he says, "The lag in software companies is our reality right now."  It's the lack of innovation in the private sector vendors that is holding us back.
 What happens when students can move faster? What does the school need to have in place? And how do we think about going deeper, wider or faster? And where does student choice fit into it?
How do we keep building up a stronger consensus on what proficiency means for the Common Core and other state standards? It can be done internally within a school through PLCs. Alignment across schools, however, requires district, regional intermediary and/or state convening power. Or can we do it digitally—I keep thinking about a place that all teachers working on a set of standards with kids can go to and discuss what proficiency looks like and get feedback from their peers across the nation.
How do we create a learning-based accountability system that helps us "inspect" the students and make the needed fixes so students reach proficiency, rather than continue to waste money forcing kids to take tests that we know they aren't ready for?
What needs to be in place for the not-yet proficient? The paper highlights that "competency recovery" is a transitional way of thinking, based on the concept of credit recovery after a student fails a course. Some of the schools in New Hampshire have shaken off that way of thinking, now focusing on "learning is not something to be recovered, but is simply based on students progressing at a flexible pace through material."
This is a great paper—in fact I'd consider it a must read. I'm looking forward to the second part, which looks at how schools in New Hampshire are taking advantage of blended learning to support student achievement in a competency-based world.