New Emerson: Learning the Effective Practices of the Learner-Centered Classroom
CompetencyWorks Blog
---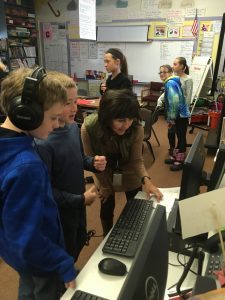 This article is the ninth in the Designing Performance-Based Learning at D51 series. A reminder: D51 uses the phrase performance-based learning or P-BL.
Can performance-based learning help an award-winning school get even better?
New Emerson Elementary, a lottery-based magnet school in District 51 in Colorado, was developed in the early 1990s. The original design of a very strong focus on literacy has now expanded to include science as well with a partnership with John McConnell Math and Science Center.
In 2015, the teachers voted to become one of the seven demonstration schools to begin the process of transformation to a personalized, performance-based system. The reason: To have learners take responsibility for their learning and to move away from the time-bound aspect of all learners learning at the same rate and the same time. The school has engaged parents and students in shaping a shared vision to guide their school: Together, through the building of positive relationships, our community strives to create self-directed, interdependent, empathic, and creative thinkers with growth mindset.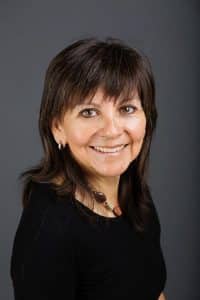 Principal Terry Schmalz explained that the school already had many strong, effective practices of personalized, performance-based schools. As a demonstration school, they are taking advantage of the Design Labs (professional learning modules) on Culture (Social & Emotional Learning and Growth Mindset); Learner-Centered Environment (Backward by Design, Shared Vision & Code of Cooperation, and Workshop); and Transparency (Assessment for Learning & Rubrics).
New Emerson is paying a lot of attention to strengthening and operationalizing the growth mindset throughout the school. Schmalz remarked that the practices of co-creating a shared school vision and co-creating shared vision and codes of cooperation for the classroom, as well as the use of standard operating procedures, are somewhat new for the teachers. She explained, "These practices are very important in that they increase the ability of teachers to use time wisely in the classroom. When students know and understand the expectations they can take more responsibility, and teachers use minimal time directing classroom behavior. Performance-based learning is going to help us use time effectively and provide more targeted support to students."
The practices that help students take responsibility (described as ownership in D51 and as student agency in other districts) that are at the core of the learner-centered classroom include:
Co-creating shared vision
Codes of cooperation
Creating standard operating procedures with students
Gradual release
Transparency of unpacking standards so students understand the end goal
Coaching in social & emotional learning and habits of work
Goal-setting
Data notebooks
Accountable talk
Modeling to make learning processes explicit
Workshop instructional model
Backward by design unit planning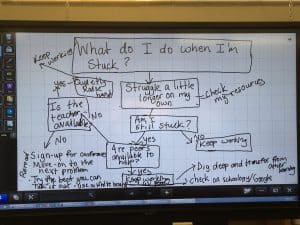 New Emerson is also finding that offering Dreambox for math has provided students with the opportunity to be more independent in practicing math and pursuing advancement based on their own efforts. Some teachers are beginning to experiment with Schoology to upload units so students can access them when they are ready.
At New Emerson, every teacher in the school is introducing the effective practices. As we walked into the music room, students were learning the recorder. (This brought back a load of fourth grade memories. I am proud to say I can still remember how to play Windy and Hot Cross Buns on the recorder.) The intentionality in the classroom is explicit. Students are learning to read music. They are also learning about beat, melody, rhythm, harmony, pitch, tempo, dynamics, timbre, texture, and form. Teacher Kara Leonardi has put mini-lesson videos on Schoology for students to watch – over and over if they need to. Students can also make videos to demonstrate their skills with the recorder.
The elementary and middle schools in D51 have been using standards-referenced grading (they use the term standards-based) for several years, so parents and students are used to the scale of 1-4 (emerging, progressing, mastery, and innovating) to indicate student progress. The new emphasis on students taking responsibility and ownership has shifted the dialogue. Instead of students saying "you gave me this grade," the focus is on "I demonstrated this standard." Schmalz emphasized, "We use to understand that failure was part of learning. Now we take advantage of failure. We talk about it and discover what we can learn from it."
Teacher Chera Milla said that it is still difficult for some parents to feel comfortable with the 1-4 scoring. "It's hard for parents to be comfortable with the fact that students are making progress based on where they started," she stated. "Parents want reassurance that their students are doing well. However, when you become more personalized, you have to become more comfortable with seeing student progress without comparisons." This is an important point for all of us to consider: What does doing well in a personalized system really mean? Parents are going to want some kind of a yardstick. To ensure that all students are making "equitable" progress, including all the historically underserved student populations, school boards and community partners will need to have one, as well.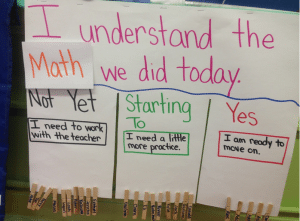 Moore also pointed out that it isn't only students who are taking more responsibility and ownership – teacher agency is also changing. She explained, "Before, I might have said, 'I hope you studied for that test, as that is your one shot to show what you know.' Now, we ask, 'How are you going to show me you know it?' There is much more room to think about different ways for teachers to create opportunity for students to show what they know."
As we walked through the classes, Schmalz shared her observations about the learner-centered practices that are making a difference for students. She looks for the following behaviors and practices in the classrooms:
Learners taking responsibility for their learning
Partnerships with peers
Learners knowing their next step for learning
Learners knowing themselves as learners
Growth mindset attitude
Learners advocating for themselves
In the fourth and fifth grades, teachers are working with students to look at the grade standards to understand the progression between fourth and fifth and to identify the differences between the expectations for writing. Teachers are sharing students, grouping as they need to to provide more intensive support for students and allow those who can to advance to higher levels. In the second and third grades, teachers are organizing flexible groups based on pre-assessments of vocabulary and fluency.
The challenges? The shift to personalized, performance-based education has introduced a big learning curve. Thus, teachers who were once very confident in their skills find that they have to renew their identity as learners.
Principal Schmalz starts many of her sentences with "eventually." Eventually, students can learn to group themselves when they can see who else is working on the same standards. Eventually, students will have access to units so they can make decisions about what they want to focus on and when. I realized that she has one foot in the here and now and one foot in the vision for where D51 is going. Her sense of urgency is palpable.
Read the Entire Series:
Post #1 – Designing Performance-Based Learning at D51
Post #2 – Building Consensus for Change at D51
Post #3 – The Vision of Performance-Based Education at D51
Post #4 – Holacracy: Organizing for Change at D51
Post #5 – Growing into the Framework: D51's Implementation Strategy
Post #6 – Laying the Foundation with Culture and Climate
Post #7 – Supporting Teachers at D51: A Conversation with the Professional Learning Facilitators
Post #8 – Creating a Transparent Performance-Based System at D51