How to Participate in the Quality Technical Advisory Group
CompetencyWorks Blog
---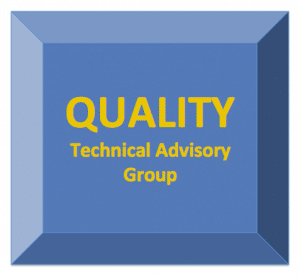 Well, we have successfully completed three of the Technical Advisory Groups (TAG) as part of the process leading up to the National Summit on Competency-Based Education. I think it is safe to say that crowd-sourcing ideas is great but that Google Docs has its limits as a platform. Thanks to all of you who have participated – the ideas being brought forth to the Summit are so much stronger than when we started.
This blog announces that the last Technical Advisory Group is on how we can and should think about quality of personalized, competency-based systems. We only have bits and pieces of research to help us think about quality, so we need to rely on practitioners knowledge to inform us. The TAG will run from Monday April 3 through April 7. For those of you who prefer to work on the weekends, the Google doc will be open starting April 1. We will have a phone call at 1 pm ET on Monday, April 3 for those of you who want an overview of the TAG process and introduction to the key ideas.
How to Participate
If you have one year experience in competency-based education (we don't mean online learning; at CompetencyWorks, we focus on competency education as a school or district structure that replaces the traditional structure), we invite you to join the Quality Technical Advisory Group. Please note: These are not designed to support people just learning about competency education. We suggest that those of you who are new to the topic start by reading the case studies of districts and schools to get started. You will have an opportunity to learn from these conversations as the papers on each TAG prepared for the Summit will be made available in early June as well as the final reports post-Summit.
REGISTER for QualityTechnical Advisory Group here. (Remember, all the other TAGs are over, so there is no need to sign up for any other one.)
How the E-TAG Works
The basics: We are setting up a virtual conversation using a Google doc. You can visit the document anytime during the week of the TAG to leave suggestions and comments. We will do our best to incorporate your ideas in real time. At the end of the week, we will do final revisions to produce a briefing paper in advance of the National Summit on K-12 Competency-Based Education and will help gather input from a variety of perspectives and guide conversations at the Summit. During the Summit, participants will work collaboratively to further refine the papers and produce a set of materials that will be released publicly after the Summit. The pre-Summit paper, based on your input, will be shared publicly on the Summit web page so that everyone can engage in strengthening our efforts to ensure that competency education is designed to increase equity.
Take Advantage of This Opportunity: Please consider taking advantage of the TAG to engage your organization, professional learning community, and network in exploring what are the designs, policies, processes, and practices that will lead to greater equity as well as identifying those that create opportunity for inequitable practices to take hold. You can use the ideas in the TAG paper to catalyze conversation and bring your collective ideas to the TAG.
See you online!