Online Learning Means Extended Learning Time
CompetencyWorks Blog
---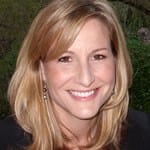 Today, I made a visit to New Hampshire's Virtual Learning Academy Charter School (NH VLACS) in Exeter, New Hampshire.
As Richard Ayers from SERESC notes, "VLACS has thoroughly developed a profile for competency education that is far reaching and relevant to 21st Century Learning."
Students can take all of their courses online at VLACS. They can enroll so they learn online for just one or a few courses at VLACS, take additional courses for acceleration, take courses that aren't offered at their traditional schools, or recover units for credit through online learning to catch up and stay on track. There are more than 15,000 enrollments in courses with 100 of their own full-time students, thousands of part-time students, and even students over age 18 trying to re-engage in public education.
I was able to spend several hours talking to students, teachers, staff, and even a few of the board members.  The teachers remarked that they "purposefully came to VLACS" to do what they enjoy doing best– focus on teaching and instruction, working with students in a student-centered, competency-based learning environment.  VLACS has 126 instructors and 150 staff. All instructional staff are certified teachers, teaching online with the technology tools that enable high quality, personalized instruction that is designed to be competency-based.
Here are a few highlights of my visit:
Statewide Partnership: VLACS' main focus is to partner with public schools around New Hampshire to create more opportunities for students, and they said that every high school in the state has engaged with VLACS.  Their mission is to provide high quality educational opportunities to ensure students are prepared for college, careers, and citizenship.
Growth: The school growth of VLACS, NH's virtual school, is astounding (especially given New Hampshire's size). In January 2008 they had 710 students enrolled, 8,144 students in June 2010, and 15,558 students enrolled in June 2012. Funding is about $5,400 per full time student.  Funding is broken down into units and are paid based only on "credits earned".  So if a student takes only one course, the funding is divided into the increment – and VLACS is funded by the state only if the student demonstrates competencies and earns the credit.
Parent Perspective: In talking to parents of VLACS students, they cite the importance of flexibility, the ability for students to learn at their own pace, the quality of the work they are required to do, the quality and interaction with instructors, great classes, focus on students' ability, increasing learning opportunity, equity, and the ability to take courses that are otherwise not offered at their local schools.
Teacher Perspective: I listened to teachers describe how they work with students and the changing role of educators working with students:
"I no longer talk to students; now I talk with students, and they push me intellectually when we dig into their application of the ideas.  The election right now is such a rich time for us to take the lessons we are seeing in the real world around us and ask for those ideas we are learning about in class to be applied.  In this way, I am talking with students everyday in a way that is intellectually rewarding, and I know my students better than I ever did when I walked into a classroom and saw them every day for 180 days."
 "I am here to be their mentor, teacher, coach, facilitator" so that all students are college, career, and citizenship ready."
"As a professional and educator, it has been one of my greatest pleasures because it is a student-centered approach to learning."
Teachers explained that in a competency education system:
Competencies are clearly articulated.
There are rubrics for what a student must know and be able to do to exhibit understanding of the competencies.
Students get a second attempt if they don't fully master and demonstrate application of knowledge required of the learning goals and competencies.
They have multiple systems of assessments for feedback to students: quizzes, tests and assignments, and teachers perform regular oral assessments of the student's grasp of concepts and ability to apply the knowledge to relevant examples in the real world.
Teachers provide oral assessments, asking 6-7 questions to make sure students understand and can demonstrate competence. Students are required to demonstrate mastery in a "performance".
A teacher said that 90% of her students have an IEP. She explained that extended learning time and online learning was a perfect environment to increase learning time for these students
Students described how they get one-on-one support from the teacher, while still having time to interact and post on discussion boards to communicate with other students.
Flexibility is a Critical Element of Student-Centered Learning:  In an interview with the head of VLACS, Steve Kossakoski acknowledged that the time-based system is a barrier to flexibility.  He described, "We live in an age when we can remove time as a barrier. We are in an age where things are different." He continued:
"Another barrier to student-centered learning and flexibility is the notion that all kids should be in a certain grade at the same age. However, we are all different—different heights, different learning styles, different places in our learning. There is no need to do this. We are at a time when we need to correct the pacing and time barriers. We prioritize what is most important for students – 1) having flexibility with time, 2) going at their own pacing, 3) location (being able to learn everywhere). Students have the opportunity to expand their own learning opportunities and demonstrate competencies.  Students could learn by working and gaining experiences in a business, could learn by working with an artist, could learn in many different places, in many different ways.
What makes all of this work for us is competency-based education.  In most schools, time is a standard. The academic standards vary in that not all kids will have understood everything in 180 days.  The key is that students need to understand all of the material they cover.  The standards of learning need to stay the same, but time will vary in a competency education system. A competency based system does mean that students go to the next level upon demonstrating mastery. In a time-based system, students go to the next level whether they have competence or not (at the time when the grading period is up for each lesson).
Students have to meet competencies – you have to get better than a "C". You get two chances to redo the work and take what you've learned from feedback and master the concepts.  The idea of grade inflation goes away and everyone has to be competent."
Career and College Readiness: NH changed graduation requirements for high school – students have to take a college course in high school for college and career-readiness.  VLACS is starting a new program enabling a transition year post-graduation from high school. They also provide opportunities to take college courses while in high school, and a full associates degree can be earned at VLACS.VLACS shares the goal of ensuring students are college and career ready.  Teachers cited a definition of college and career ready from ACT.org. College and career ready means: the acquisition of the knowledge and skills a student needs to enroll and succeed in credit-bearing first-year courses at a post secondary institution (such as a two or four-year college) without the need for remediation.
Shared Leadership: The leadership at VLACS is outstanding. Steve Kossakoski has a shared leadership approach and his staff and instructional team are passionate, committed to student-centered learning, and self-described as very "adaptable" and "flexible" in getting the support they need to implement new ways of teaching and learning using technology. They focus over and over again on the fact that it isn't the technology, but the student-centered approach to learning, maintaining high levels of rigor, and the competency education system they love.
Loving Kids: And they love kids. At VLACS, there are no snow days or late buses.  They focus on the learning without every day distractions.