Policy Implications in Competency Education: An Interview with Don Siviski
CompetencyWorks Blog
---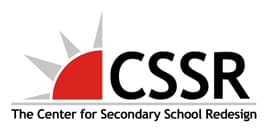 This interview originally appeared in the CSSR October 2014 Newsletter.
Don Siviski is a career educator who began his career as a middle school teacher, formerly served as the Maine Department of Education's Superintendent of Instruction, and now works as a school change coach with CSSR. He was closely involved in the comprehensive policy work that resulted in Maine legislation requiring graduates to demonstrate mastery of competencies in order to graduate. Siviski is now working closely with CSSR's i3 NETWORK schools, as well as with CSSR in Springdale (AR) Public Schools-the first competency education pilot in Arkansas, the most recent state to grant a seat time waiver. We sat down with him recently as he reflected on the policy work that resulted in competency education for the state of Maine, specifically-the intersection between belief and practice; establishing proof points and zealots for your work; and building collective capacity.
The intersection of belief and practice
Siviski's work to impact comprehensive reform in Maine began by facing the discrepancy between what the community professes to believe about education, and the reality of their practice. Specifically most folks articulate the belief that all kids should go to school, get an education and succeed. However, in practice our educational system sorts and tracks students, formulates grades based on completion and compliance, and ensures that students have unequal outcomes. To effect policy change, communities throughout Maine had to get in agreement on tough culture change traditions-adults had to 'unlearn' the system they had all experienced in order to put new learning in place. For Siviski the emphasis was always student-focused, not adult-centered. The competency-based value structure prevailed when the focus was on students and the critical need to produce graduates prepared to compete globally. Siviski noticed over and over that once teachers and community members saw students becoming agents of their own learning, they ethically could not go back to the old system as belief and practice were now aligned.
Establishing proof points and zealots for your work
In order to go out into communities around the state, Siviski and his team had to be prepared with an arsenal of proof points in support of competency education. Many districts wanted the support of the state as a reason to do new things or wanted exhaustive student performance data to present to their staff. What Siviski found more effective were stories from the classroom. Early implementer communities initiated organic processes as simple as adults talking to other adults at the grocery store about what their kids were doing at school (learner centered education). Community conversation and support added credibility and established proof points that could be carried into neighboring districts.
Meanwhile, students and parents in the competency-based systems were happy with the detailed performance information they were getting about schoolwork. School board members throughout the state could now compare their children's previous report cards (with letter grades) to new lengthy reporting documents that demonstrated progress on performance indicators with attendance, attitude and collaboration spliced out. These influential individuals became zealots for the work – further accelerating buy-in across the state.
Collective capacity
Once beliefs and practices were aligned, and proof points and zealots were established, the work began organizing more rapidly through collective capacity. Groups of districts began developing regional collaboratives – going so far as to merge their professional development budgets to provide training in competency development. Business communities throughout the state who had hosted students through extended learning opportunities or senior projects began advocating for competency education in local districts. Elected officials in the State House and Senate came on board in response to community input. Broad public will was the most difficult obstacle to overcome. However with pushback from practitioners at the front line, coupled with testimony from teachers and students, real culture change resulted.
The timeline for transformation in Maine included seven years of lessons learned from early implementers and six months of testimony in the hallways of the legislature. Siviski notes that once the policy had passed, many assumed the hard part was done. He emphasizes that in fact the hard part will be bringing implementation to scale-where every district and every classroom has to make a change.
Read more about Siviski's work to effect policy change in Maine here.
---
Anna Fazekas is a school change coach with The Center for Secondary School Redesign. Ms. Fazekas began her career in education as a high school science teacher in the Chicago Public Schools. She is the co-author of: First Response: A Guide to Designing and Delivering Classroom Interventions (2013) and Building a Pathway to the Future: Maximizing High School Guidance and Advisory Support (2011). Ms. Fazekas also edited CSSR's i3 New England Network Technical Assistance Platform, an interactive online resource that tells the five-year story of school transformation in thirteen schools in the i3 New England Network for Personalization and Performance. Anna can be contacted at [email protected]