Preparing Students for Life….Not Just College and Careers
CompetencyWorks Blog
---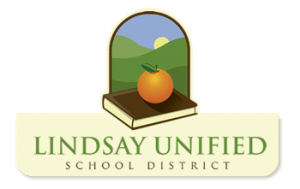 This is the second post in a series on Lindsay Unified High School. Click here for the first, third, fourth, and fifth posts.
Lindsay Unified School District has moved beyond preparing students for college and careers – they want to prepare their students for life. Chugach School District also thinks more broadly than the next step to college or careers. Focusing on the skills students will need for life is a good example of personalizing education, as the college/career goal is easily flipped to emphasize what our businesses and economy need for the future: the dynamic, ever-developing, wonderfully imperfect human beings who will shape the next generation of consumers.
Here are a few of the ways Lindsay is creating the capacity to prepare students for life: lifelong learning competencies, plans, projects, and transitional support.
Lifelong Learning Competencies
One of the big – perhaps I should say HUGE – advancements at Lindsay Unified School District is the effort they've put into clarifying the lifelong learning competencies they want students to develop before they graduate.
First, they've thought about the competencies developmentally with six phases:
Phase One is PreK-K
Phase Two is K-2
Phase Three is 3-5
Phase Four is middle school
Phase Five is early high school
Phase Six is later high school, including graduation outcomes
Second, they've created spheres:
Personal = To become a well-balanced person
Learning = To become a self-directed lifelong learner
Relationship = To become a caring, compassionate person
Civic = To become a civic-minded person
Global = To become a responsible, global citizen
Cultural = To become a culturally aware person
Economic = To become a quality producer
Third, each sphere has a few concrete skills or behaviors. Given that race relations is such an important issue for our country, I'll use the Cultural Sphere as an example. The young people in kindergarten through second grade will be able to define the roles that family and culture play in their identities. By middle school, students will be able to explain how individual, social, and cultural differences may increase vulnerability to bullying and identify ways to address it. By the time they graduate, students will be able to evaluate how advocacy for the rights of others contributes to the common good.
Abbie Forbus, the Dean of School Culture at Lindsay Unified School District, explained that the LUSD Shared Vision was a precursor to developing the lifelong learning standards. For the first few years, they had a simple model based on three essential themes: Live (responsibility), Love (respect), and Learn (academic achievement). However, over time they realized that the expectations that community, parents, and the school held were much more specific, and they were doing a disservice to not be more transparent with students. They then developed the lifelong learning competencies through a community development process developed by Chuck Schwan and Bea McGarvey.
LUSD uses multiple techniques to assess the lifelong learning standards, including conversation, reports, projects, and observations. Students can draw on experiences outside of school to demonstrate advancing to the next level or to reflect upon their learning. Students are taking advantage of community-based experiences at local businesses and non-profits. LUSD also wants to expand their capacity so that students would eventually be required to do internships in high school.
Forbus explained, "Our next step as a district is to look at where we are teaching the lifelong learning competencies and where there are gaps. If we think it is important, then we need to make sure that we are creating opportunities for students to learn them."
Lifelong Learning Plans and Projects
Lindsay students create lifelong learning plans. However, it doesn't stop with the plans. In their senior year, students develop a culminating project that includes reflection on their high school year as well as their goals going forward. Students then bring their project to a community panel for a rich conversation about what it means to be a culturally aware person or a responsible global citizen.
One element of creating lifelong learning plans is a three-course career pathway. There is an introductory course, after which students can choose from a number of pathways or create their own. Students seek out opportunities to integrate academic skills into their career courses and show their academic teachers evidence of their learning. (LUSD has found the Linked Learning initiative in California to be helpful in creating the pathways.)
Supporting Students Through Transitions
LUSD's transcripts are designed to emphasize what students know and are able to do – which means they have to be able to help other organizations interpret the transcripts. They've found that other districts present larger problems than college admissions, as they may never have seen a performance-based scoring system. Therefore, LUSD has developed a conversion chart and an accompanying letter for explanation. There hasn't been a problem because they know what their students have learned and can stand by it.
Colleges, on the other hand, are used to all kinds of transcripts – they just need to understand how the grading system is designed and what the highest marks are. Still, LUSD wants to make sure that colleges understand the performance-based system so that their students are competitive in the admission process. So they are starting the process of reaching out and establishing relationships with all twenty-six public university campuses that are geographically close.