September CompetencyWorks Catch-Up
CompetencyWorks Blog
---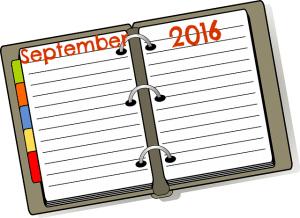 Here are the highlights from September 2016 on CompetencyWorks. Happy reading. And let us know if you have questions you want us to delve into!
SITE VISITS AND CASE STUDIES
Mastering Mastery-Based Learning in NYC Tour
Implementing Competency-Based Education in K-12 Systems: Insights from Local Leaders
HIGHER EDUCATION
Making the Case for CBE Programs: Setting a Firm Foundation for Evaluation
EDUCATOR RESOURCES
Learner-Centered Tip of the Week: Starting the Year Off Strong by Courtney Belolan
What's New in Competency-Based Higher Education? by Natalie Abel
What's New in K-12 Competency Education? by Natalie Abel
Who is Helping You Plan and Implement Competency Education?
Hear Ye, Hear Ye: Upcoming Events on Competency Education
WEBINARS AND RFP OPPORTUNITIES
On Our Way Toward Integrated Learning Systems
A Reflection on the Field of K-12 Competency-Based Education and Emerging Issues
Building Capacity to Serve Off-Track Students with the Barr Foundation
REFLECTION
Nicole Assisi's Seven Tips for Diversifying Your Organization
Recommended Action: Replicate NESCC's Collegiate Endorsement in Other States
PRINCIPAL AND SUPERINTENDENT PERSPECTIVES
Separating the Facts from the Myths in the Competency-Based High School Transcript
POLICY UPDATES
Laying the Groundwork for Proficiency-Based Learning in Rhode Island
Creating a Seamless P-20 System in Illinois
AROUND THE WEB
Next Generation Learning Challenges