Starting with Design Principles in Cleveland
CompetencyWorks Blog
---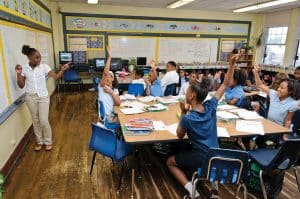 This is the second of a five-part series on competency-based schools in Cleveland Metropolitan Schools.
In its efforts to expand its portfolio of high schools, Cleveland has created four new schools using the Opportunity by Design framework supported by Carnegie Corporation and its partner, Springpoint. We visited two schools in the Lincoln-West building, Global Studies and School of Science and Health, followed by two schools in the JFK building, E3agle Academy and PACT (Problem-Based Academy of Critical Thinking). Each of the schools has a different theme or emphasis, while all draw on the design principles to create personalized, competency-based schools with deeper learning opportunities for students.
The Design Principles and Process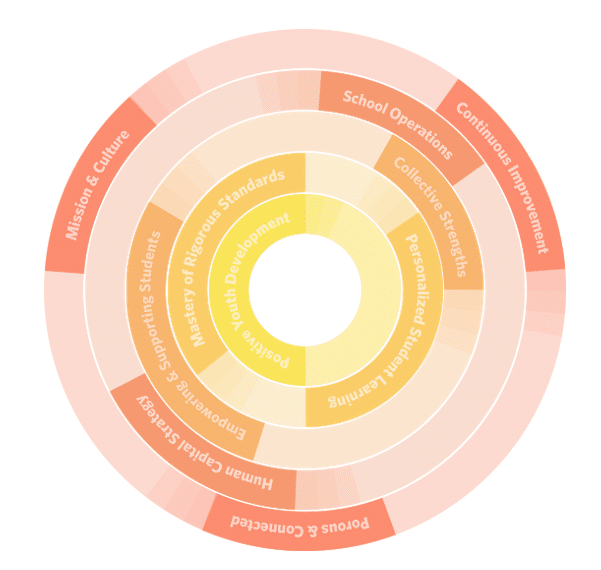 The new schools were developed using the following ten principles.
Integrates positive youth development to optimize student engagement & effort

Has a clear mission & coherent culture

Develops & deploys collective strengths

Remains porous & connected

Prioritizes mastery of rigorous standards aligned to college & career readiness

Personalizes student learning to meet student needs

Empowers & supports students through key transitions into & beyond high school

Maintains an effective human capital strategy aligned with school model & priorities

Continuously improves its operations & model

Manages school operations efficiently & effectively
Schools engaged youth and the surrounding communities to shape their missions and their themes. (See Designing New School Models – A Practical Guide.)
The Back Engine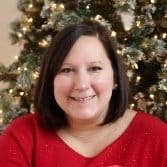 Kristen Kelly, Mastery Learning Specialist, and Darcel Williams, Program Manager for New School Model, are the forces behind creating the infrastructure for competency-based education. This entails creating transparent learning objectives, aligning instruction and assessment, and creating methods to track student learning. Within three years, they've created much of the infrastructure within Google docs that schools can then use to help them organize learning.
Cleveland's efforts to build competency-based schools begin with a goal that every student graduates from high school prepared for college, career, and civic life. Competencies are organized into three types: schoolwide (such as communication), academic (math, ELA, science, and history), and Habits of Success. CMSD is using icons to help visually reinforce the competencies and make connections between the standards students are working on and the high-level skills they will need upon graduation. The competencies, including the habits of work, have been organized into three bands: underclass (grades 9 and 10); upper class (grades 11 and 12), and college and career ready. Courses are organized around these bands with strands, anchor performance tasks, Ohio's state standards clearly identified, and information about point allocation for grading. Each course also has an evidence map so students and teachers can track the evidence of learning that students have submitted to demonstrate proficiency.
Cleveland has spent time helping educators to understand the difference between competencies and content knowledge. They explain competencies as "what students need to do as adults in college and careers," whereas content knowledge is "what students will need to know and apply as adults in college and careers." For example, in history, the competency is Evaluate the importance of people's actions in shaping outcomes, whereas the American Revolution is the content knowledge. In ELA, the competency is Write narratives to develop real or imagined events using effective literary techniques compared to content knowledge about literary device of foreshadowing.
Performance tasks are the primary vehicle for student learning and assessment in the Cleveland competency-based schools. To ensure that students are able to apply skills and are ready for college-level work, CMSD has created fifteen anchor performance tasks, most requiring several days or weeks to complete, each with a instructional guide, task description, examples of connections to scope and sequence, and model tasks (exemplars).
Scoring rubrics are spiraled so that one rubric is used throughout high school for each performance task. This means that what might be exceeding proficient in tenth grade is considered proficient in twelfth grade. In general, the schools organize 1-3 performance tasks per quarter per subject area. The performance tasks are often designed to provide opportunities for students with some level of choice.
The schools are also creating a culture of revision. One teacher explained, "Students know that revision is expected in the performance tasks. If they continue to revise and improve, they can change their grade to demonstrate the higher level of skills. I keep copies of the original work so that I can show their improvement."
Going Forward
Helping to get new schools up to speed requires substantial support. Wrong turns are taken and mistakes are made. PACT and E3agle found that starting with the assumption that all instruction would be delivered through online learning wasn't effective and had to step back and redesign the model. It's helped educators in these schools to be more intentional because they learned from the false-start.
Leadership and teacher turnover also change the pace of launching new schools.
It's particularly challenging to find staff with experience in personalized, competency-based education. So orienting staff to the model is an ongoing process.
Kelly is working to fine-tune the entire mastery-based architecture and to create a way for teachers to easily track student progress. She understands mastery-based learning deeply and is sure to discover new ways we should be thinking about how to monitor and measure growth and pace.
Read the Entire Series:
Post #1 – Cleveland: Where Pedagogy Comes First